Plus Dash Pattern Testing WIP
Hi, I thought I would post a quick WIP report on what I am working on this week. I am pattern testing for The Colorful Fabriholic and making up a twin size version of her new pattern Plus Dash.
I am making 20 blocks. I have 4 different prints in 5 color ranges. I found these fabrics as fat eighth sets at JoAnn Fabrics around 2 years ago. I think they have something similar still but in different color offerings. It was a hard decision for me to choose which prints to use. I did not know exactly how the larger prints of the group would work at first, but I do like how the blocks turned out. I chose to use a solid pewter gray as my crosses versus the black and white print that Jan is using to make her quilt's pluses.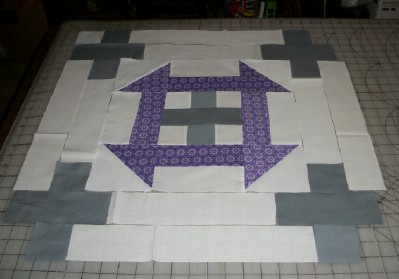 Here are my teal blue print blocks.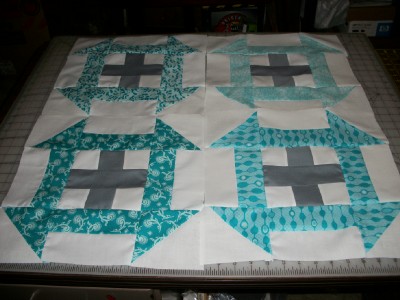 Here are my green print blocks.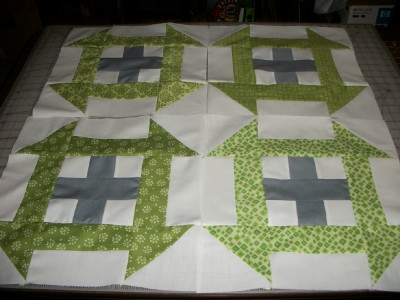 Here are my purple print blocks.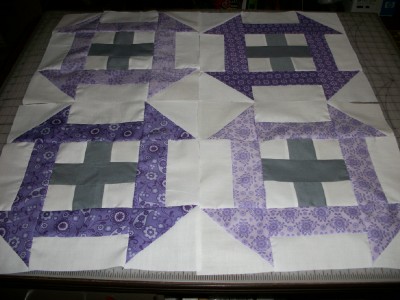 Here are my pink print blocks.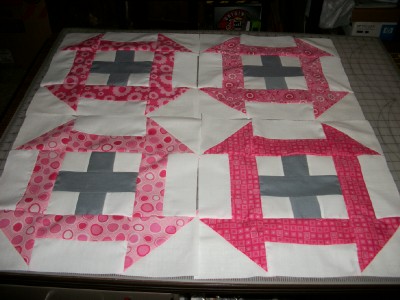 And here are my yellow/orange print blocks.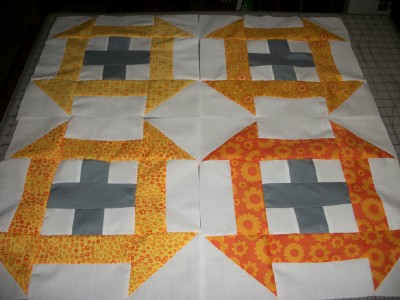 There are a lot of "happy" color prints in this quilt. I really like the pewter plus. It's been quite awhile since I made churn dash blocks and they are quite fun. The blocks are a nice 14 inches when completed. I am definitely going to need a design wall to lay out all the sashing strips to get them in order.
Thanks for stopping by this week and checking out my quilt projects. I will link these WIP with various linky parties.
4 Responses to Plus Dash Pattern Testing WIP
Twitter