What to Make Next?? More New Quilt Patterns to play with.
Hi, I have tried to not let having my main sewing machine die keep me from quilting. I am always on the look out for my next project. I have acquired another stack of new quilt patterns since July. I find alot of inspiration by following my favorite quilt designers on Instagram. By following on Instagram and subscribing to their newsletters, you get access to pattern sales and deals on the new releases.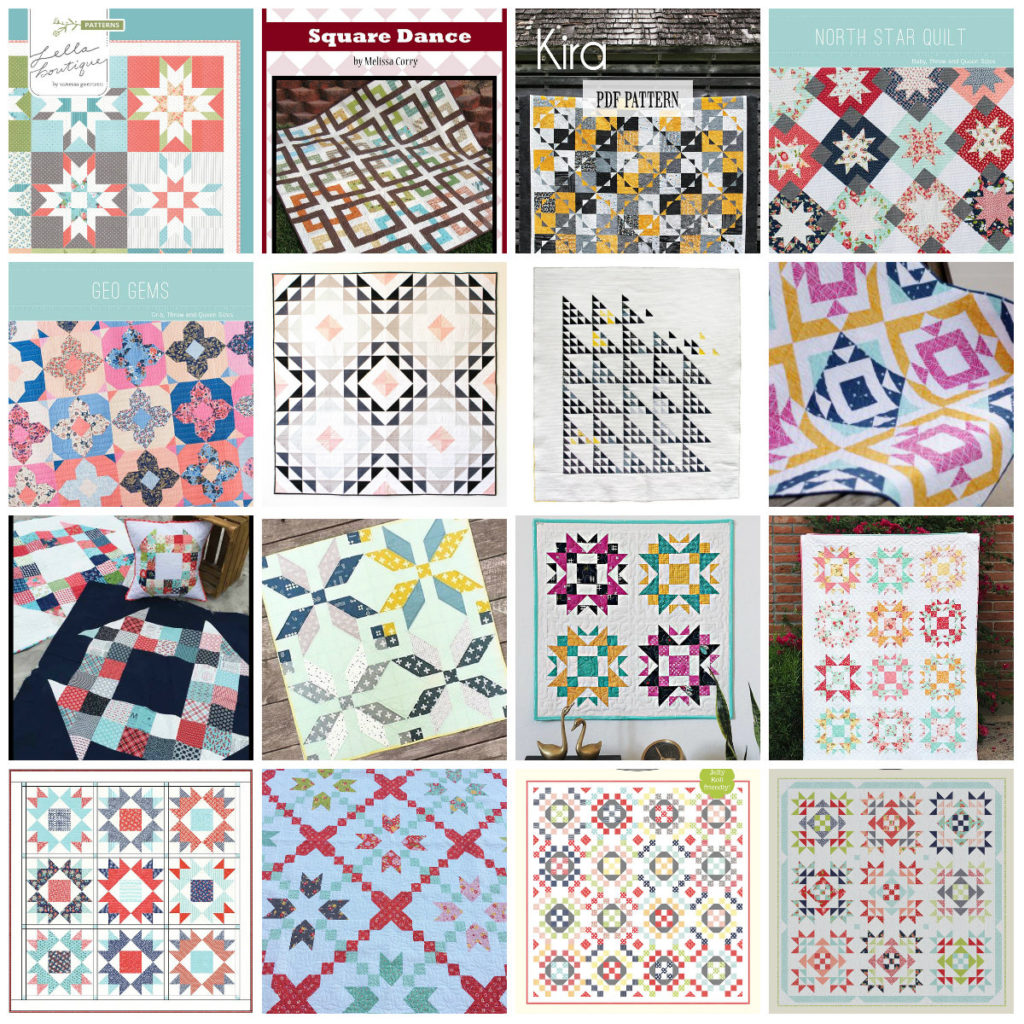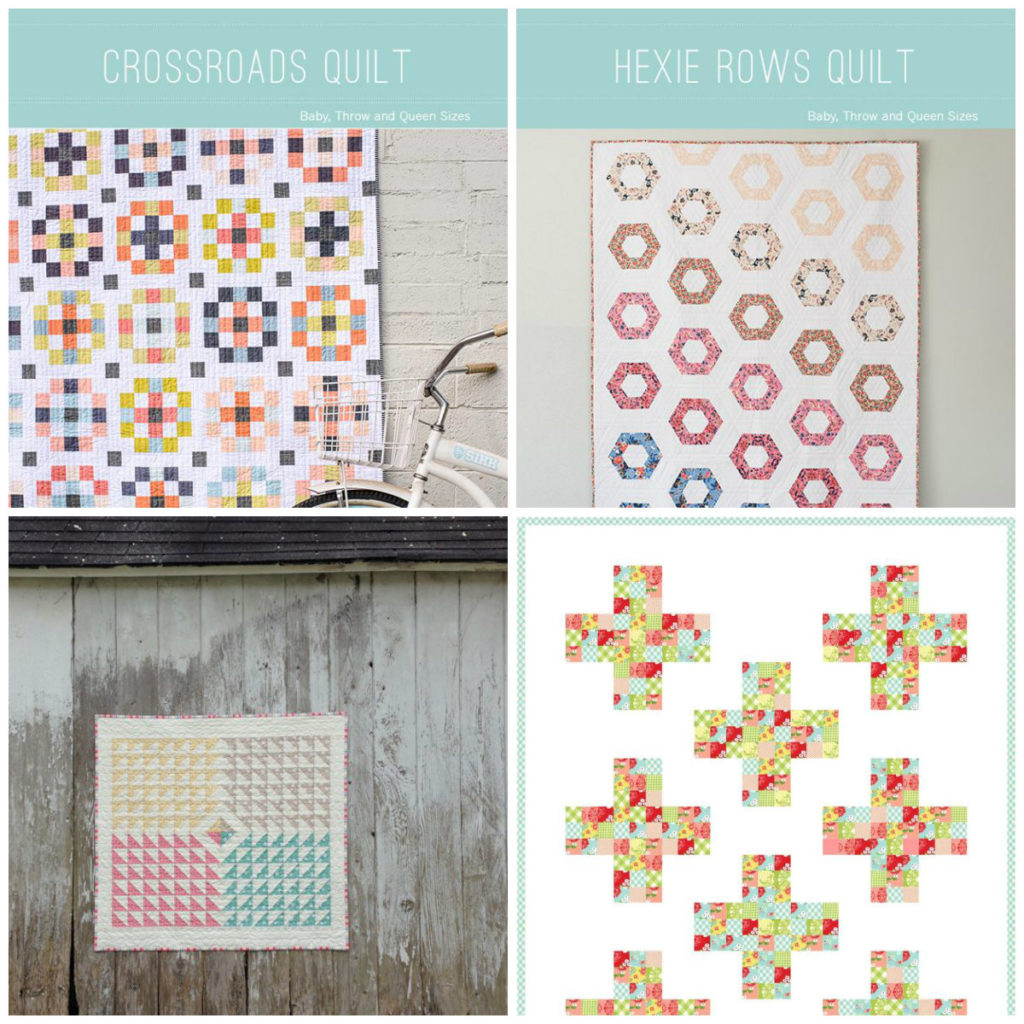 Yeah, I might have a problem. I am my Father's daughter. I love a good bargain! I will give all the names and links to where these lovelies can be purchased below. (If you missed my first list of new patterns earlier this year, that blog post is found here)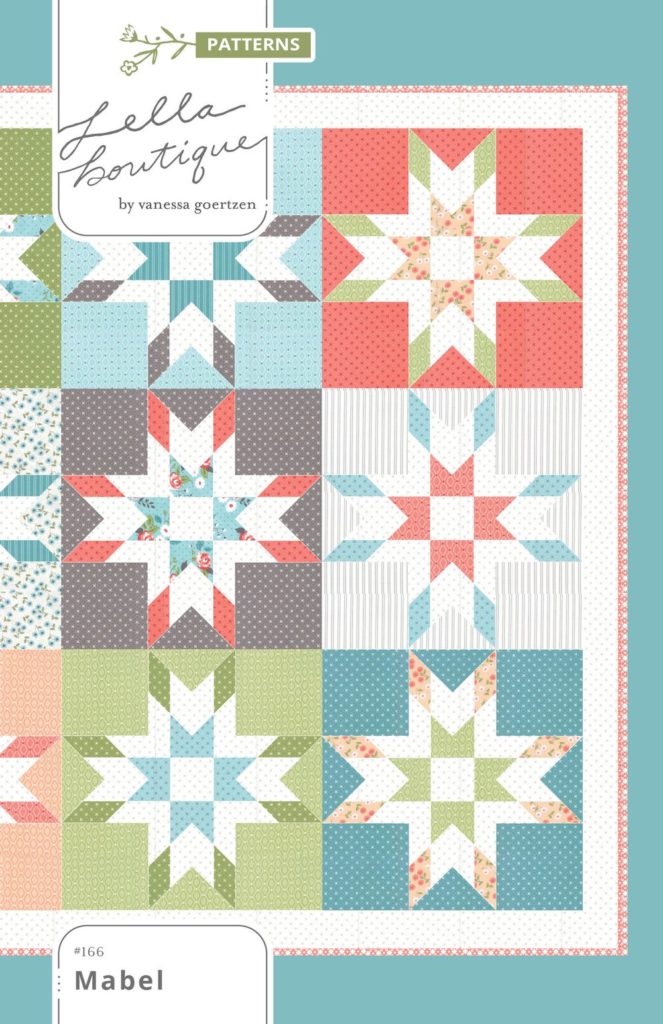 This is Mabel and she is one Lella Boutique's latest patterns. This star quilt is made with an awesome technique and requires no Y seams and no paper piecing. I love it!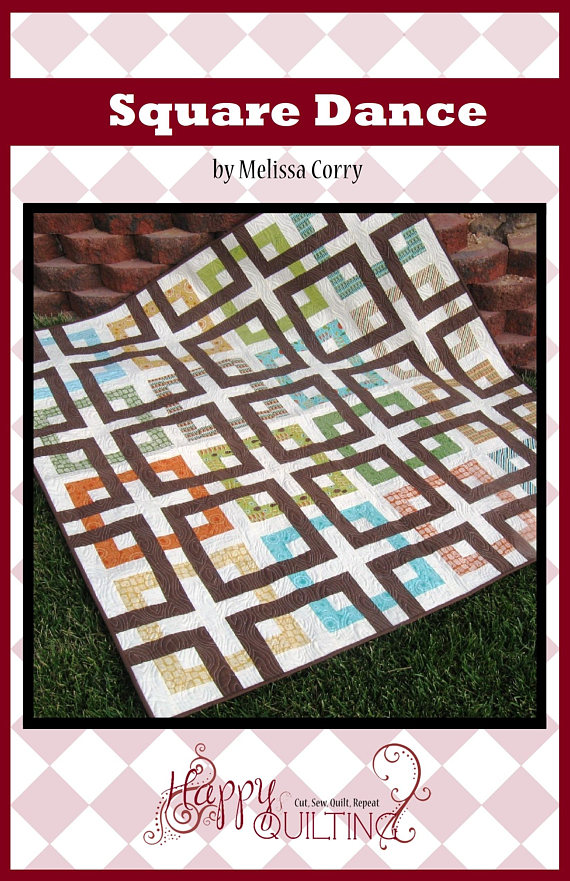 This is Square Dance by Happy Quilting's Melissa Corry. This is a fun modern design that you could use up your scraps with.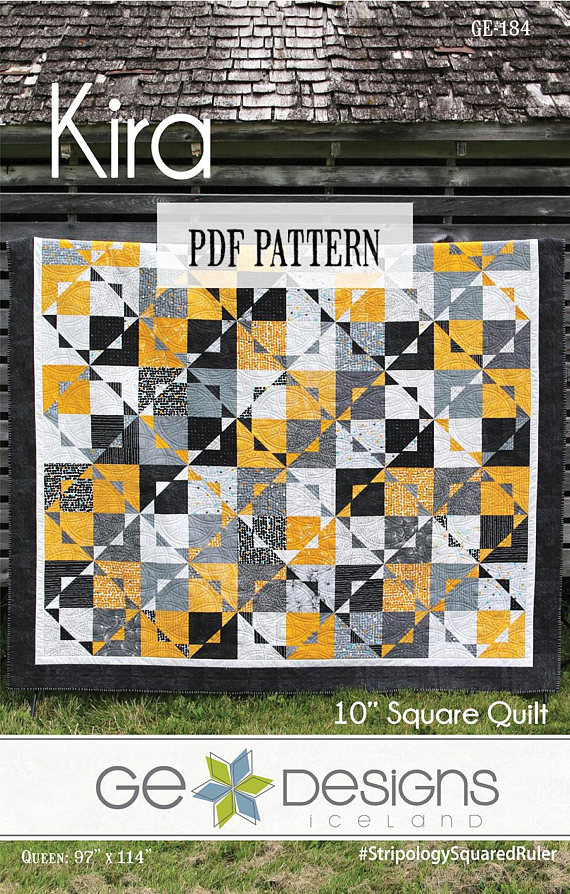 This is Kira by GE Designs. It is another fun pattern that uses a really neat technique to make a difficult design made easy.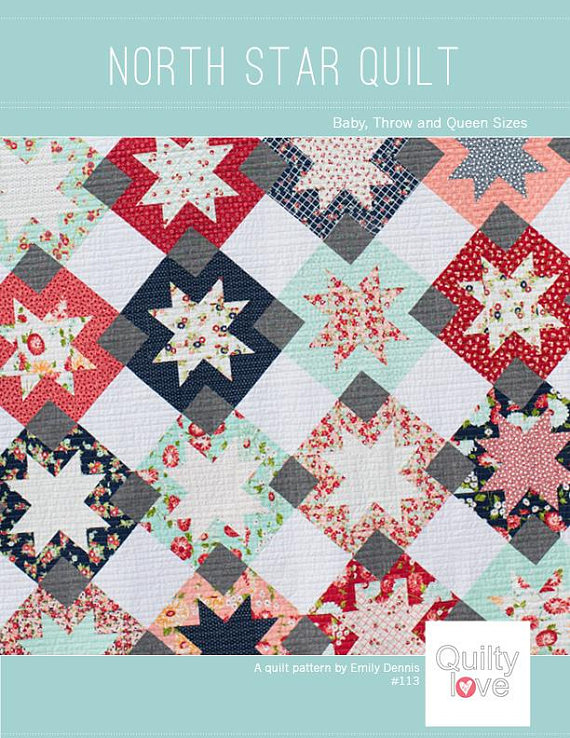 This is North Star by Emily Dennis. I love Emily's quilts and this star is alot of fun and should look great in about any collection.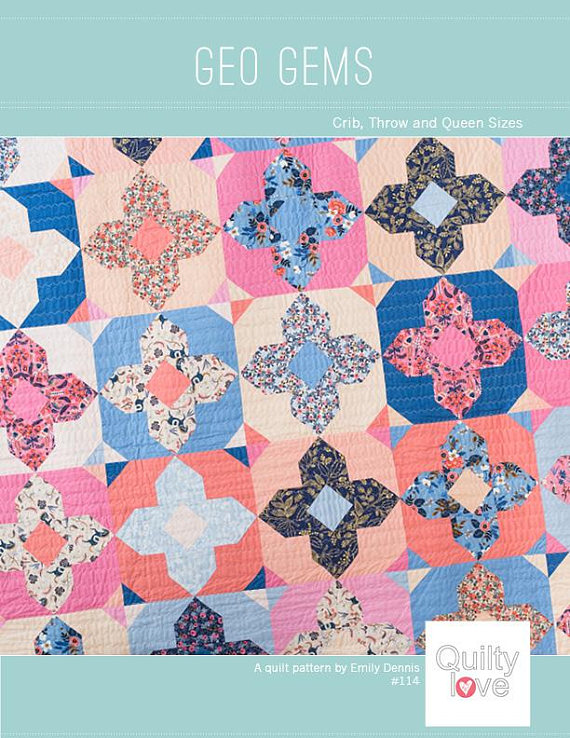 This is Geo Gems by Emily Dennis. I really like the secondary design that these quilt blocks make.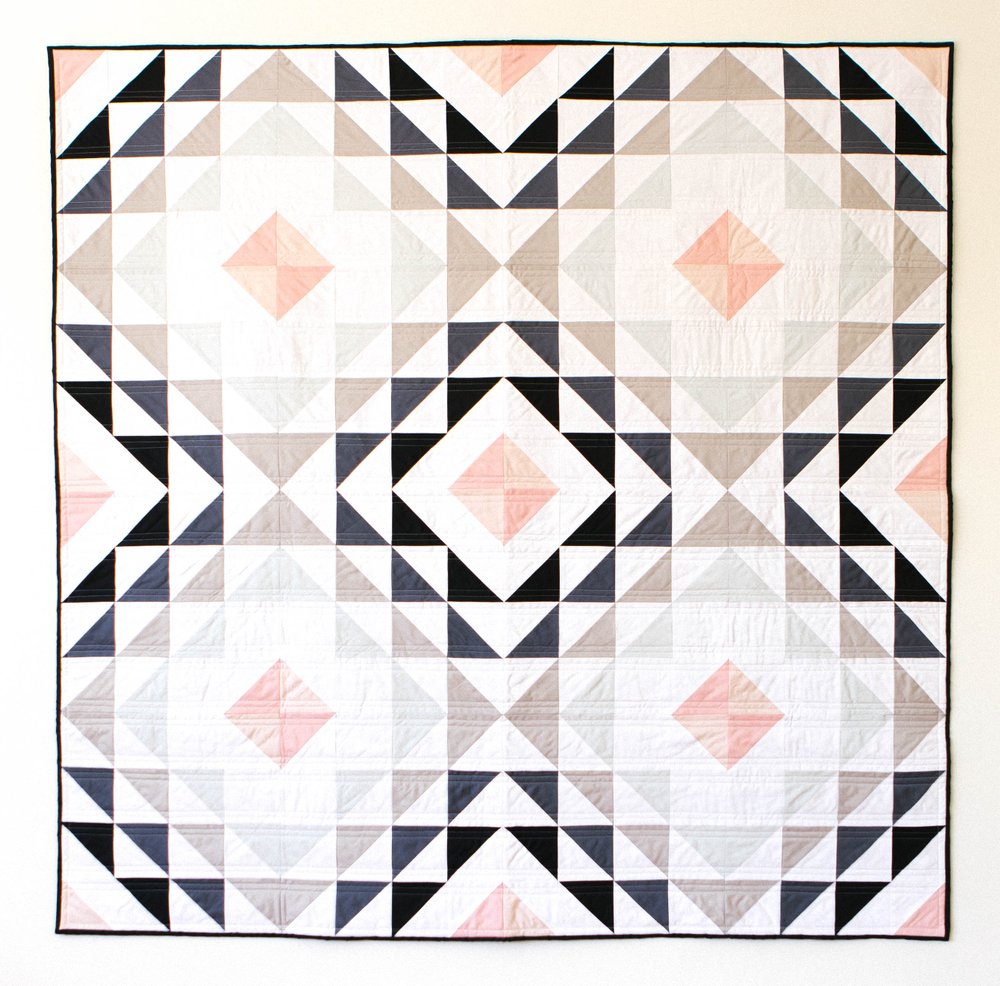 This is Diamond Ripples by Then Came June. I love this quilt design! I watched this designer and this quilt design on Instagram. This uses a technique to make multiple half square triangles at once so it will help construction go alot faster.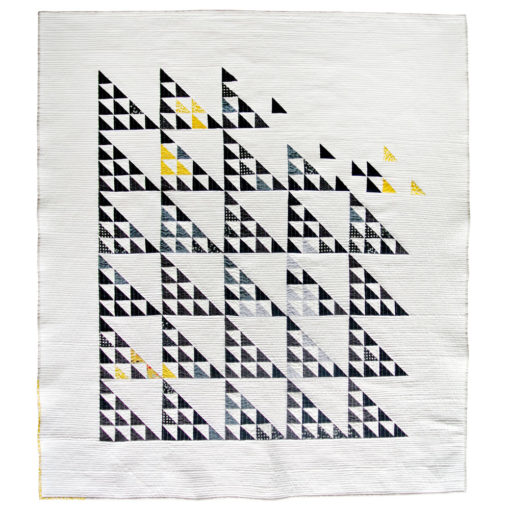 This is Fly Away by Suzy Quilts. I love this quilt and all the different versions that have shown up on Instagram. This quilt is in the works on my sewing table. I got all the fabric cut and HSTs made and trimmed before my sewing machine died. Since the HSTs are just as I need them, I have been afraid off my one machine eating them or not being able to match the same scant 1/4 inch seams. I have a 1/4 foot ordered for my new to me machine.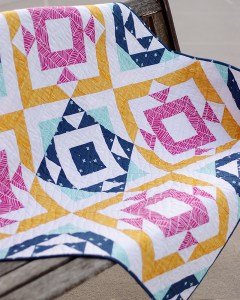 This is Triangle Trove by Bonjour Quilts. I really like this one. The photo spoke to me as I knew I had some fabrics in my stash that would work. I have since used one of the fabrics to start the above Fly Away quilt project.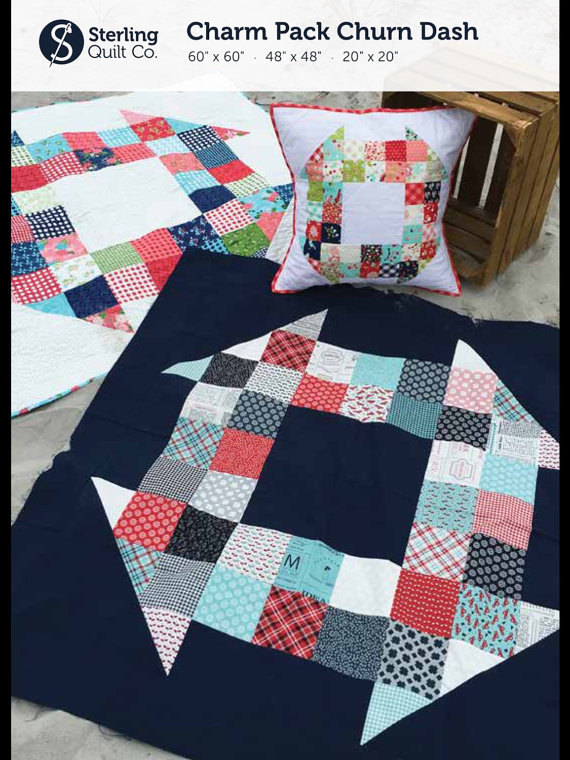 This is Charm Pack Churn Dash by Sterling Quilt Co. A very fun pattern for using charm packs or your scraps.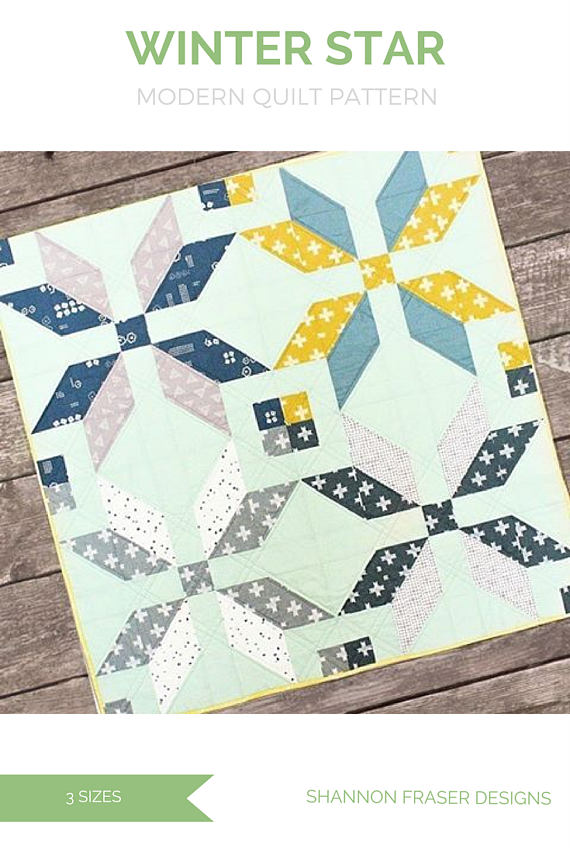 This is Winter Star by Shannon Fraser Designs. It is a pattern that has been out for a while but I kept seeing it around Instagram and fell in love with the simplicity of the design. There are many ways you could personalize this design.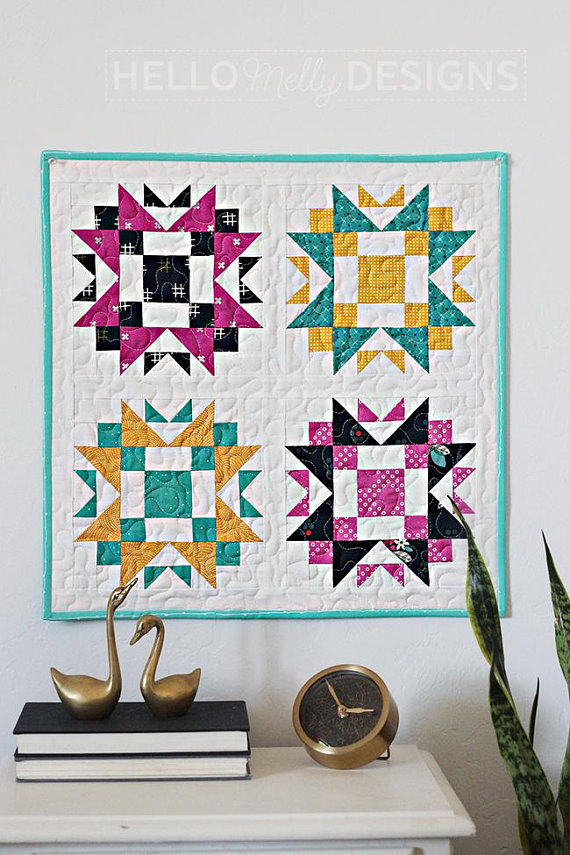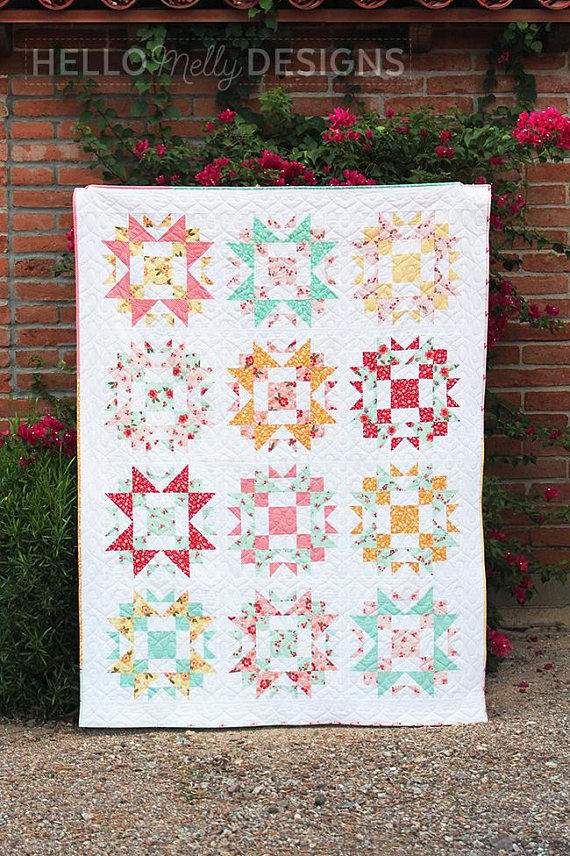 This is Prairie Waltz Mini and Prairie Waltz by Hello Melly Designs. The full size quilt blocks finish at 16.5 inches square and the mini quilt blocks finish at 8.5 inches square.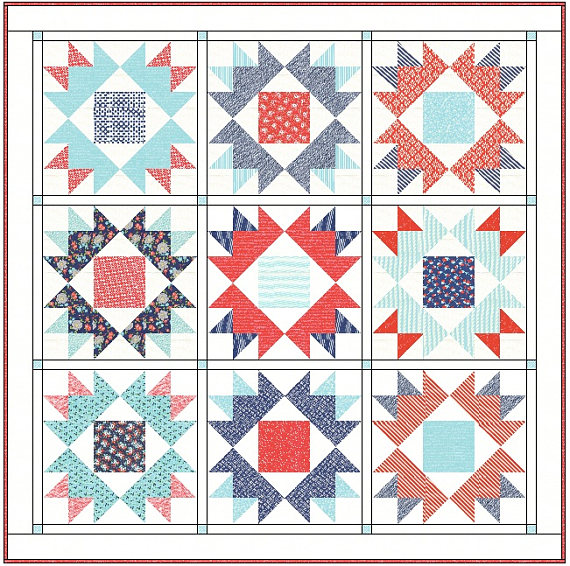 This is Dawn by MissyMackCreations. Lots of potential lovely quilts can be made from this pattern.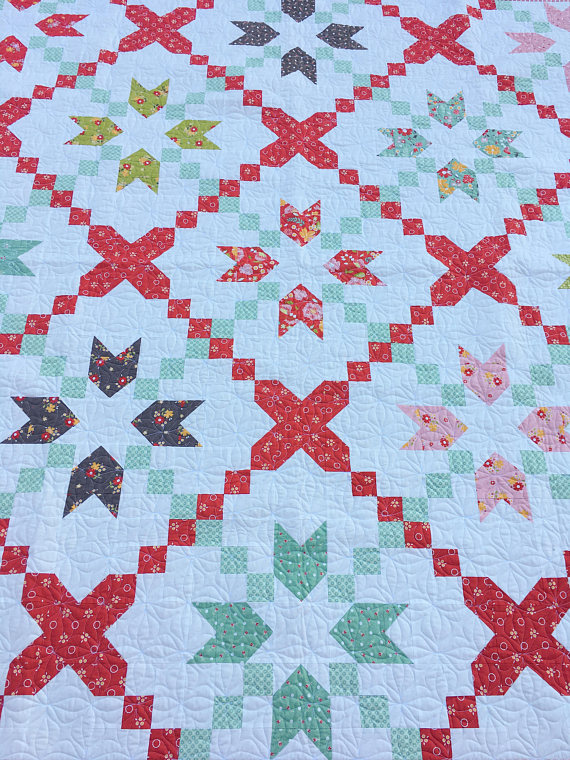 This is Cross Stitch by Coriander Quilts. I really like this take on an Irish Chain crossed with cross stitch.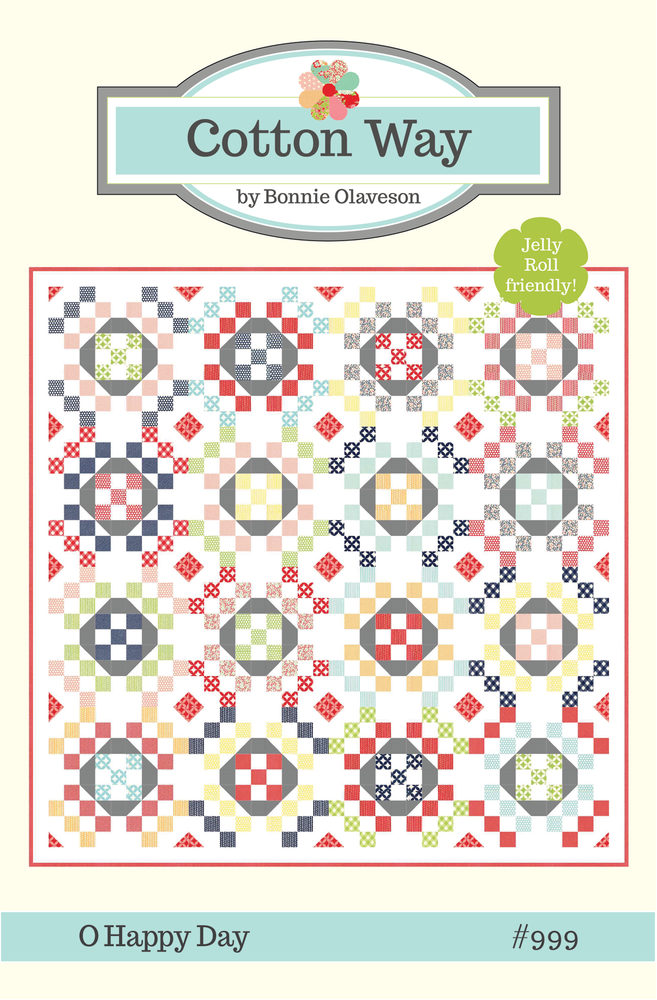 This is O Happy Day by Bonnie of Cotton Way. I just love the total scrappiness of it.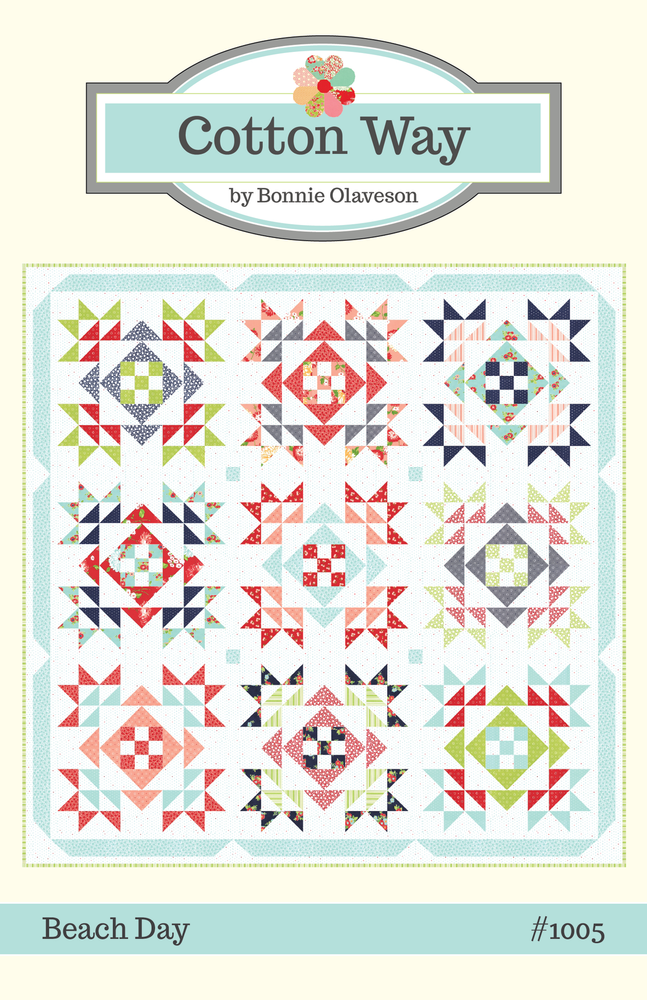 This is Beach Day by Bonnie of Cotton Way. I love the scrappiness of this design as well. I think it would be great in patriotic prints,batiks or even plaids.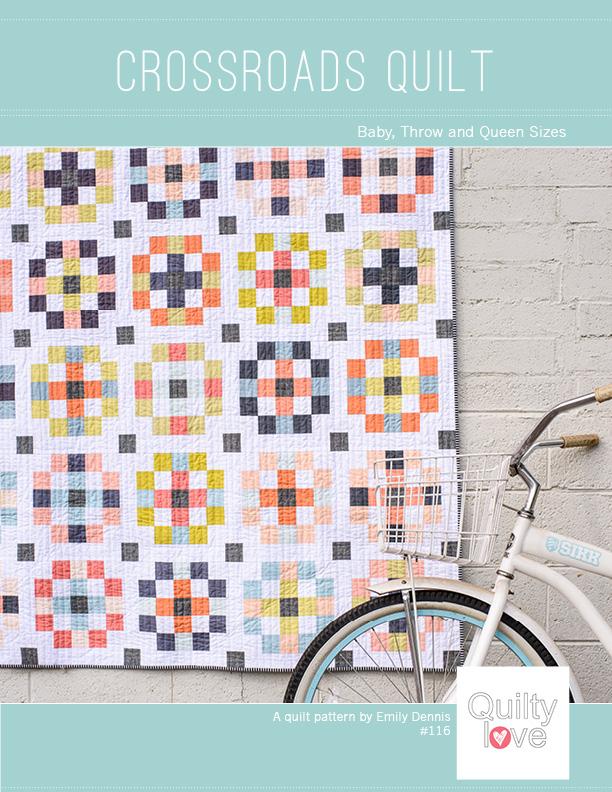 This is Crossroads by Emily Dennis. I love this quilt made up in solids. I haven't made very many quilts in just solids.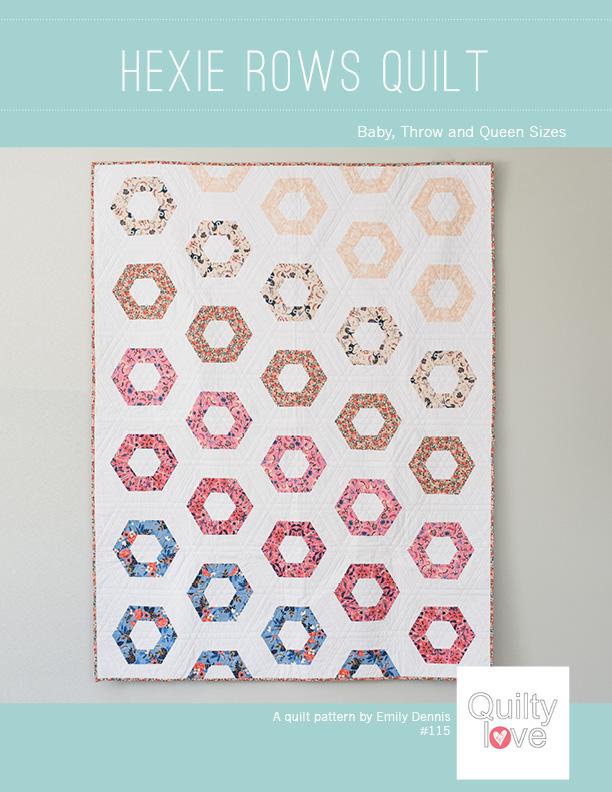 This is Hexie Rows by Emily Dennis. I think I now own all Emily's hexagon quilt patterns. I haven't made a hexagon quilt yet. I think this is one of the easier ones.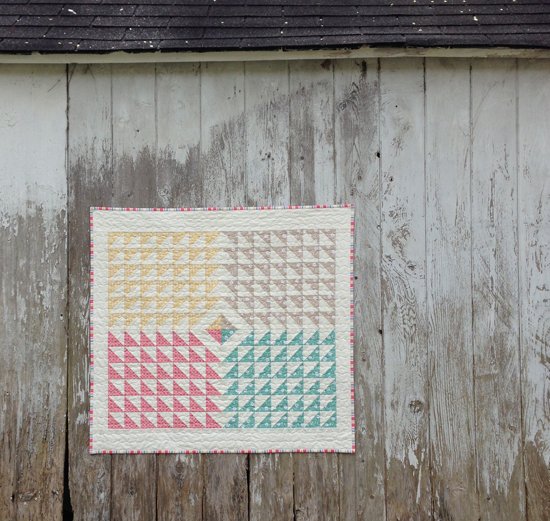 This is Emma's Sitting Room by Amanda of Crazy Mom Quilts. This is a great HST quilt design that you make multiples at once. You can go scrappy or choose 4 colors to make your HSTs.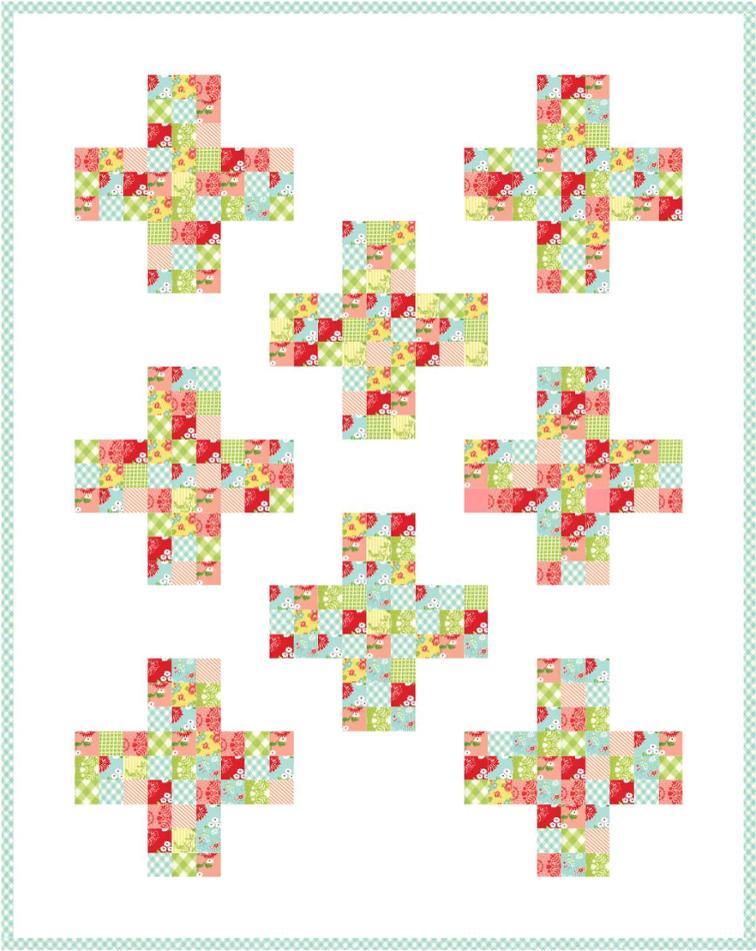 This is Nine Patch Plus by Center Street Quilts. Plus quilt blocks are some of my favorite designs. I plan to use this to make one of the last memory quilts I need to make.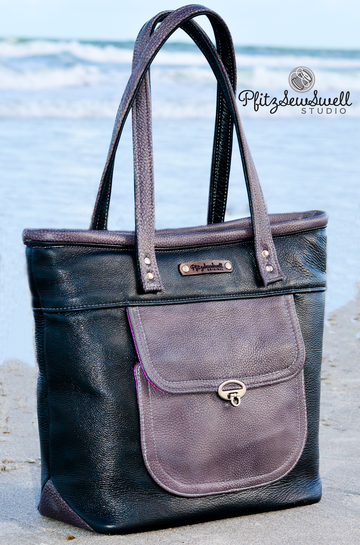 This is the Amalfi Tote by Pfitzsewswell. This is Not a Quilt. LOL I admired all the lovely totes that showed up on Instagram while this pattern was being tested. My daughter would like it made out of leather and possible Pendleton Wool. We are looking to purchase some fun Pendleton blanket remnants off Ebay in the near future. This tote pattern isn't too complicated and has great directions. Perfect size to hold her laptop.
The next quilt design is Frame by Sandra Clemons. For some odd reason, it will not let me load the photo down here again. I am currently working on putting this quilt together as a memory quilt. I had the start of a quilt from last year, where I miscut a bunch of pieces and started over from scratch. There is enough pieces cut for over half the squares needed and strips to cut the rest. I will just need to add my plaids.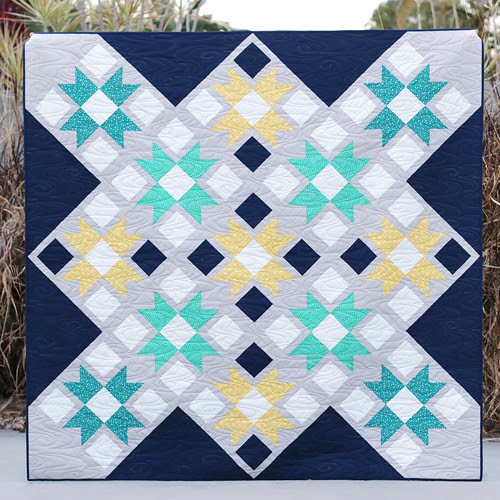 This is Starcrossed by Bonjour Quilts. This is her newest pattern. I am a newsletter subscriber and the newsletter came out last night and I of course bought the pattern this morning. I love Kirsty's designs.
I hope you will check out these designers and some of their patterns. With Black Friday and Cyber Monday coming up this next week, many of the designers will be having sales on their patterns and fabric.
I hope you have a great week and a Happy Thanksgiving, if you are reading from the US.
Many thanks to all the new readers stopping by my blog this week. I greatly appreciate the support. I hope you will see something you like and stick around for awhile.
Happy Sewing,
Shelley
2 Responses to What to Make Next?? More New Quilt Patterns to play with.
Twitter