I SPY Quilt Finish
Hi, I am happy to share that I finally got my oldest WIP quilted and bound. It is my I SPY quilt that I started piecing the blocks on Super Bowl Sunday. It has upwards of 150 different fun prints that either boys or girls should find something they like in it.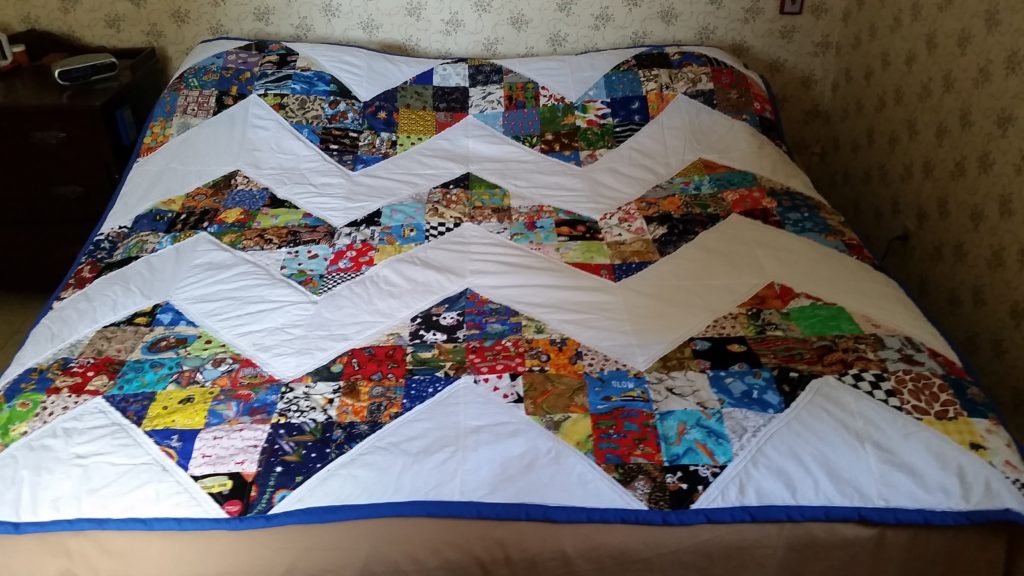 I quilted 1/4 inch in from the seams on the white chevrons with a multicolored Aurifil thread. It was my first time using it. I quilted 1/4 inch in from the charm squares with white thread.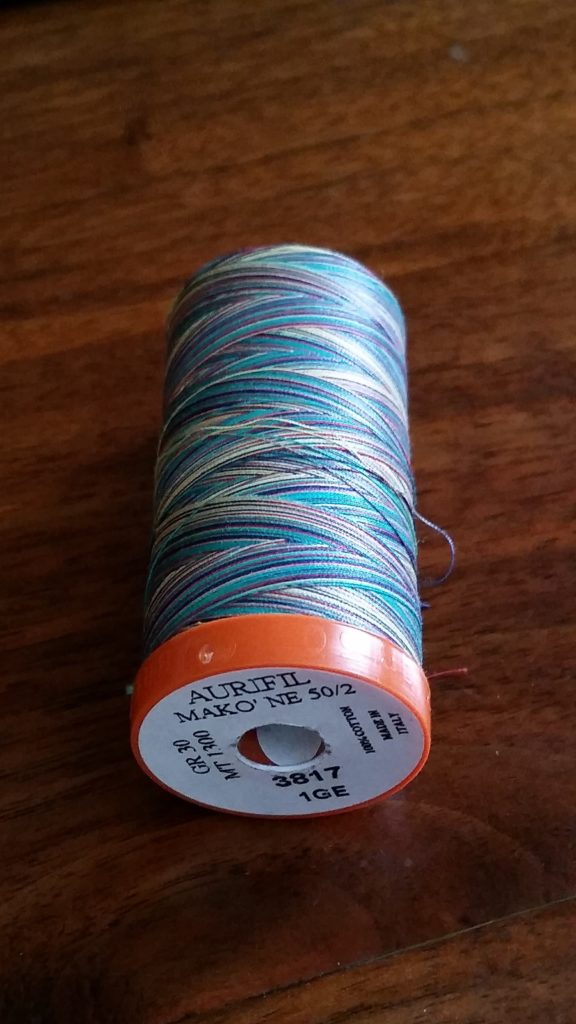 Here is a closeup of the quilting.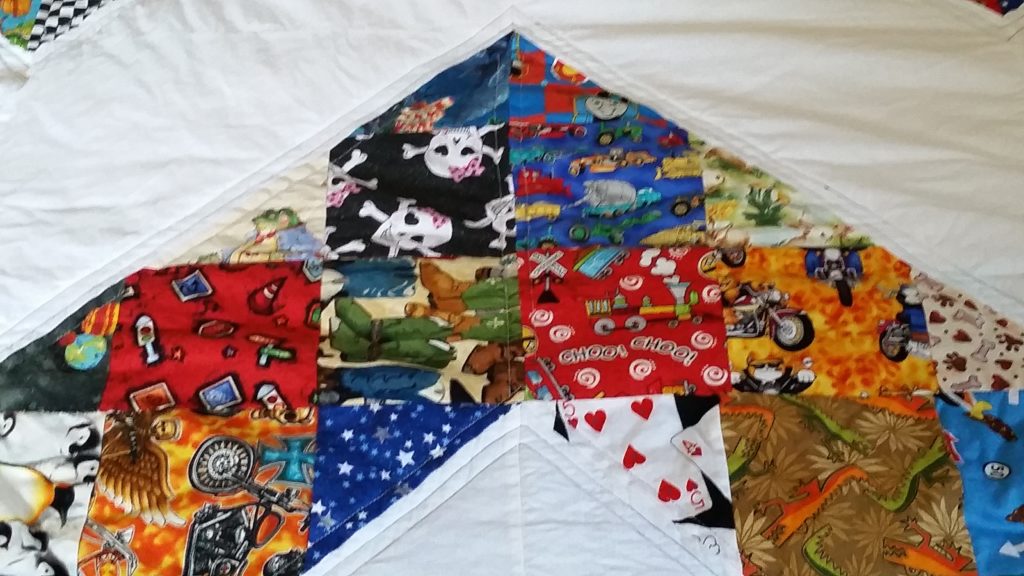 I chose a fairly simple backing using fabrics from my stash. Hoping that they would work for either boy or girl.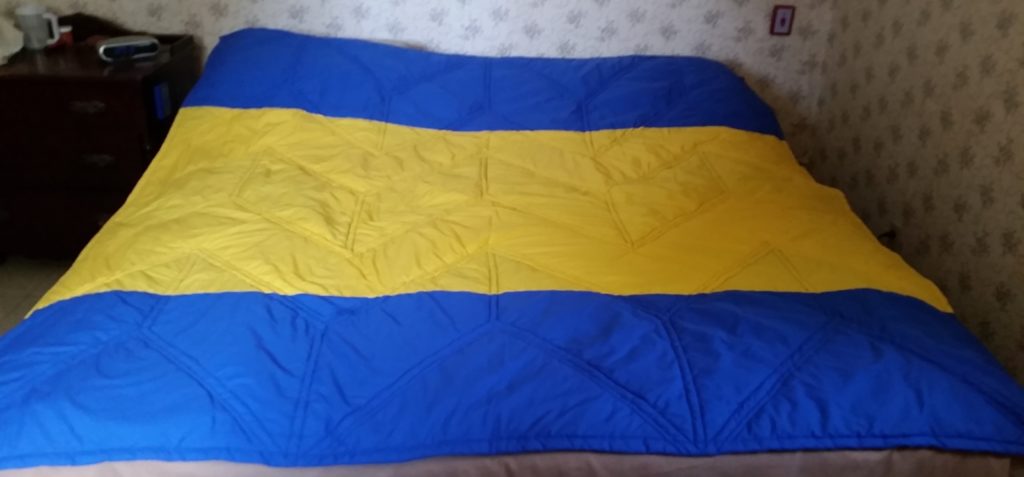 The quilt has been washed and dried and it quite puffy. It has a nice weight to it. It should stand up to lots of play and any needed trips through the wash and dryer. It finishes at around 74 inches square. You can read more about the quilt here. I am putting this quilt up for sale and would like $125 plus shipping.
While finishing quilting this top, my sewing machine started acting up. It is a Husqvarna Viking 990 computerized sewing machine. I was using the walking foot and when I would stop quilting and take my foot completely off the foot pedal, the walking foot would continue to walk or sew for a couple inches. It was kind of freaky the first time it did and luckily my fingers were out of the way. It didn't do it everytime but started doing it more times than not. I did have this happen once last year when it was a really hot spell. It was warm last week but not that hot in my sewing room. I didn't think I had been over working the machine this time. I thought I was working too hard last year. I have tried researching possible problems and solutions and don't really know what to think. It could be the foot pedal or something in the machine. A capacitor? Electricial problems scare me. So it is unplugged. I have tried pricing replacement foot pedals and of course they sell the main power cord for the sewing machine separate from the foot pedal. If you can find both, they can be around $180 together and one place said if they have them, there can be a 4 to 6 week wait. I inherited this machine when my Mom passed away. My Pfaff 1473 CD quit working 2 days before my Mom passed away. So this is a very touchy subject to say the least. I do have her Viking Designer 1 that was her baby and pride and joy. I have only used it once in 4 years as I have been using this one. I really didn't want to push that one through all the quilting that I do. I am sure it could handle it but she used it for her embroidery. It isn't doing it any justice sitting covered and not being used. She wouldn't be happy about that either I am sure. I have emailed the shop she bought all her machines for help. The tech guy was gone on Friday but they say they will get back to me on Monday.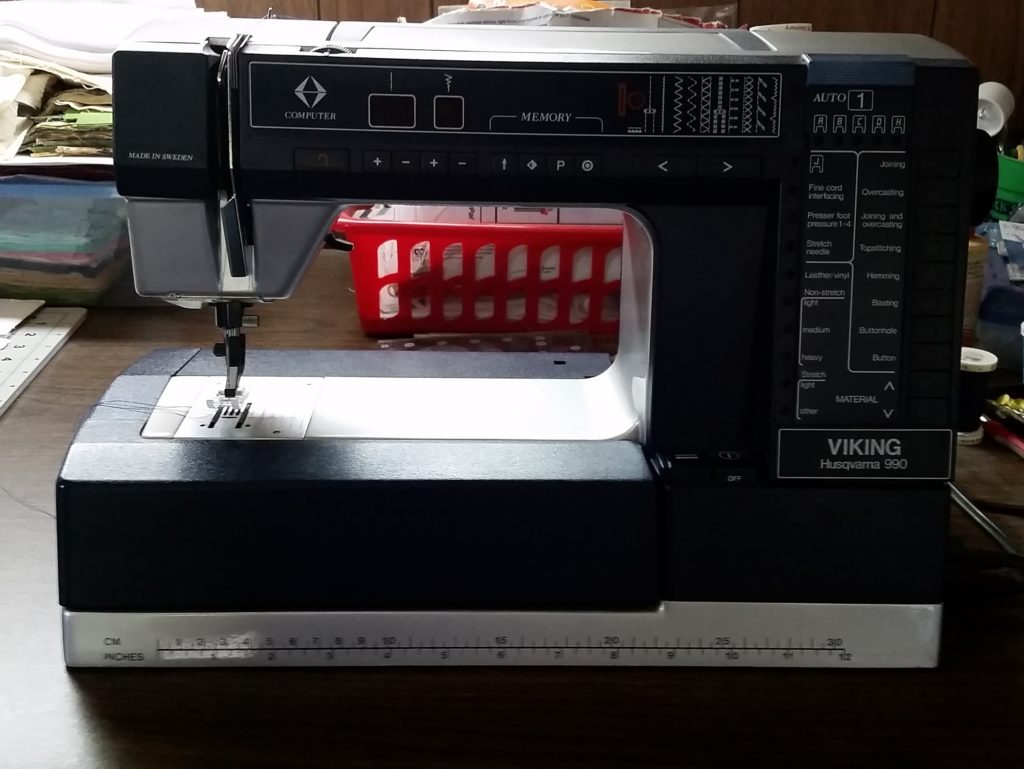 I still have my Jelly Roll Slice quilt for sale. I was asking $175 plus shipping but would drop that down to $150 plus shipping.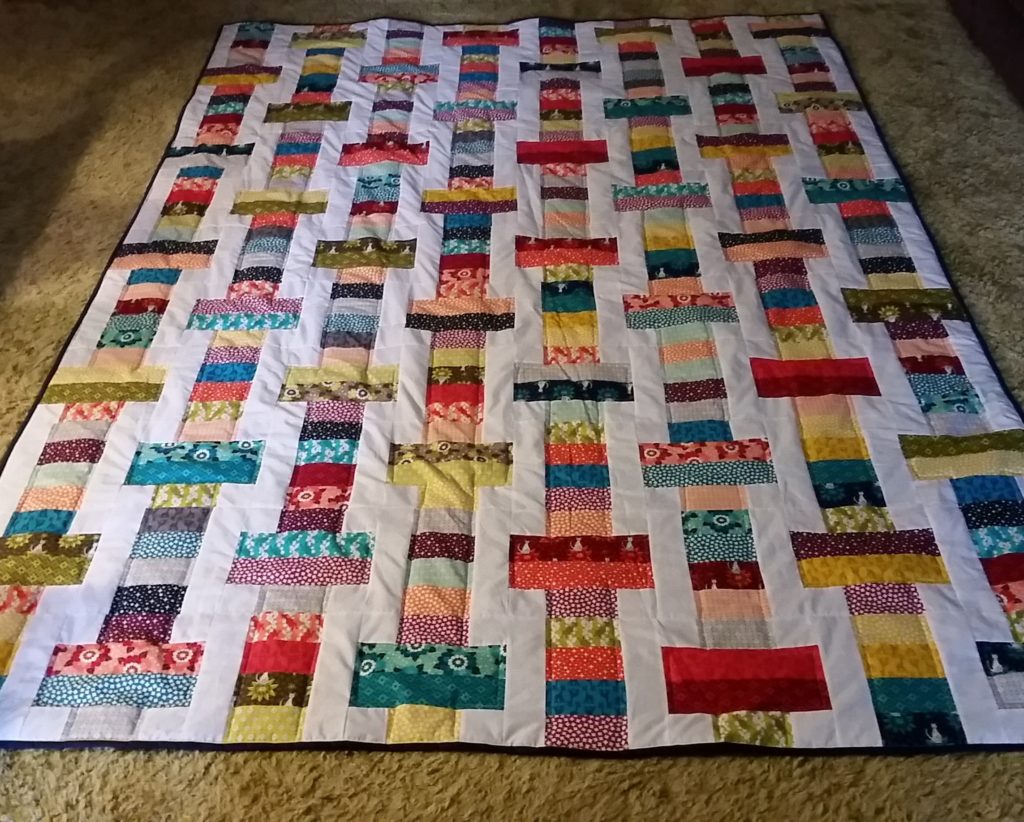 You can read more about the Jelly Roll Slice quilt here.
I am linking up this finish with Crazy Mom Quilts Finish It Fridays. and Oh Scrap.
Hope every one has a great weekend.
Happy Sewing,
Shelley
Save
3 Responses to I SPY Quilt Finish
Twitter