TGIFF: I Spy Quilt, My Oldest WIP
Hi, I am Shelley and I blog as the Carpenters Daughter who quilts. I am hosting Thank Goodness It's Finished Friday. My project this week was to finish the flimsy that was my oldest WIP. I made an I Spy quilt using Jeni Baker's Patchwork Chevron quilt recipe from Moda Bake Shop. I started piecing the blocks on Super Bowl Sunday in 2012.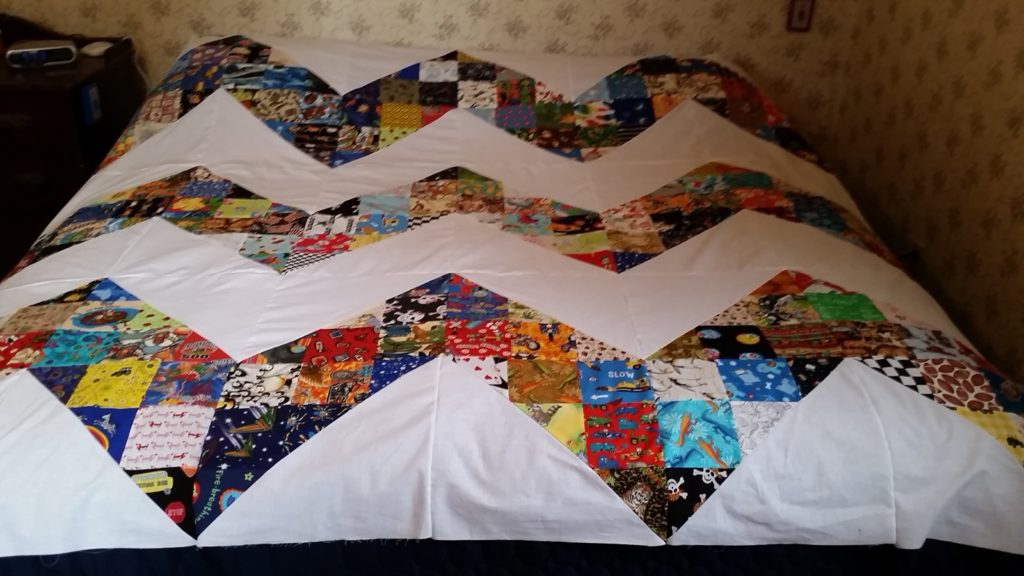 It is 78 inches square so it completely covers the top of our king size bed. I collected I Spy charm squares from sellers on Etsy and Ebay. I had over 200 charms and eliminated squares that didn't have that much of a design centered on them or I wasn't sure a kid would understand what it was depicting. There are a couple duplicates with there being over 150 different charms.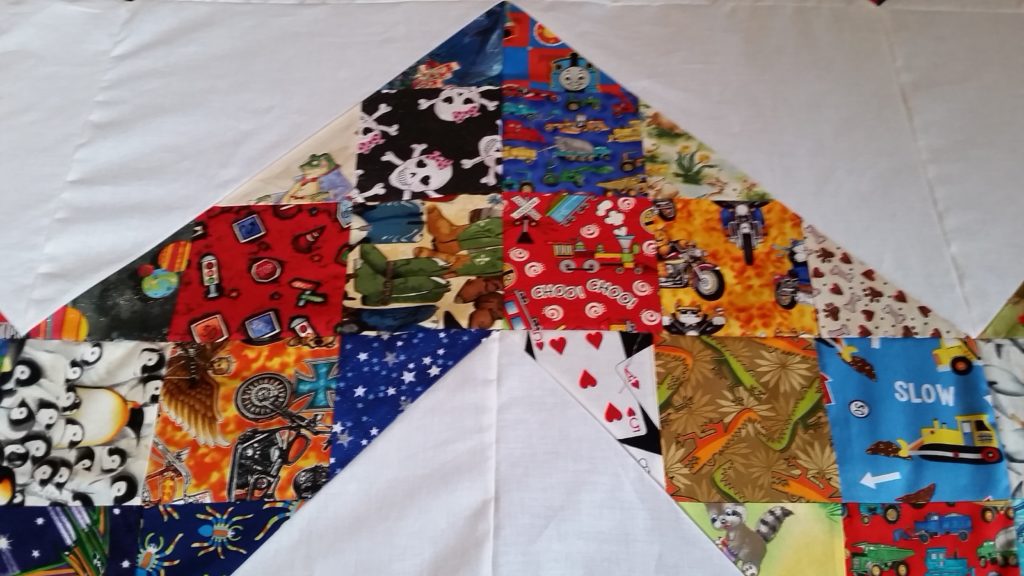 Here is some close ups of the fun prints.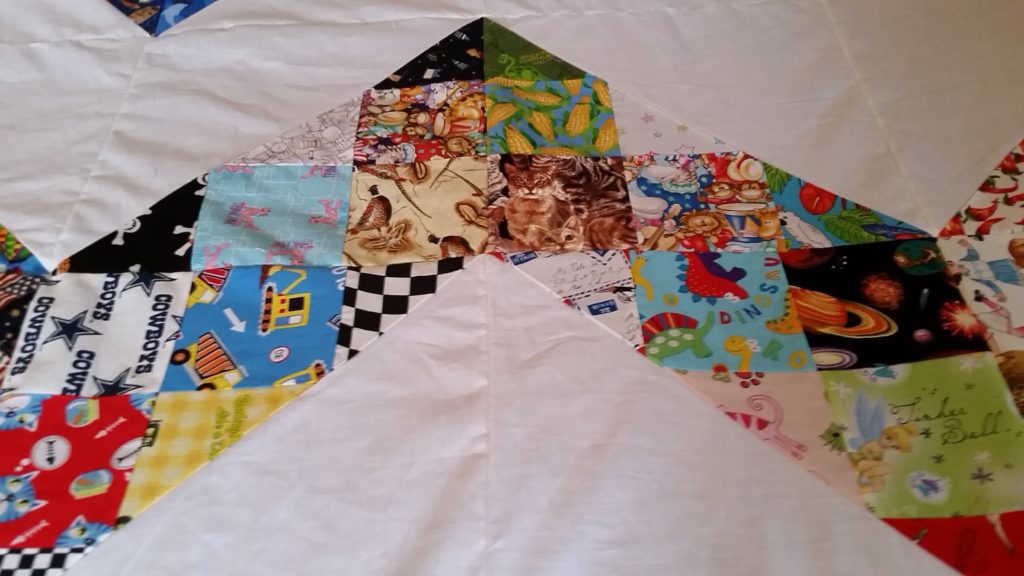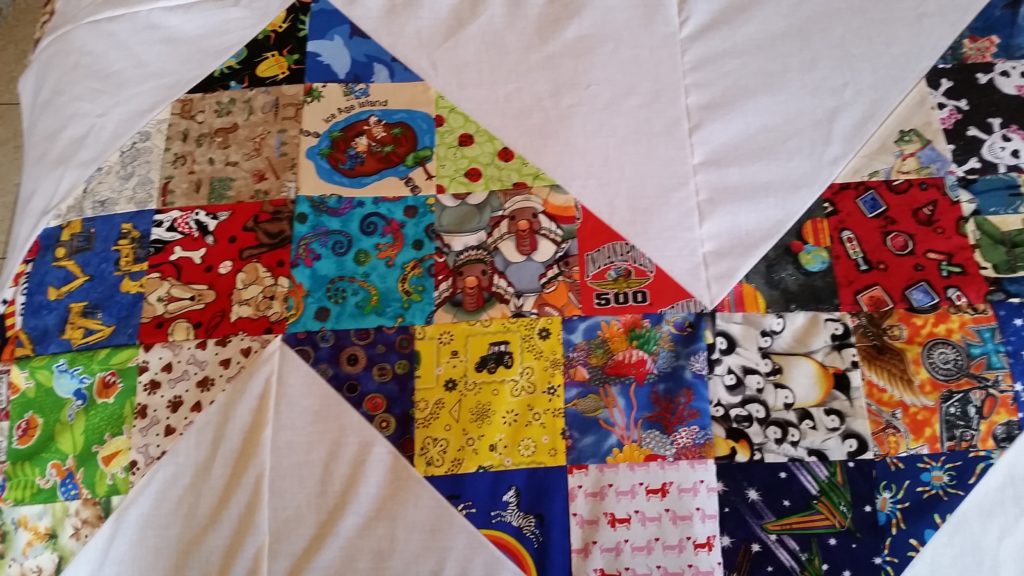 I love the turkey print. There is something that should appeal to both boys and girls in this quilt. I am planning on offering it up for sale after it's completed. I plan to make up some I Spy items lists so the kids can play the game and locate all the items.
I am currently working on quilting this quilt. I hope to at all possible have it completed by the end of this linky party and will link up my finish, if completed on time.
I did complete quilting two quilts that were tops from last year. They have their own blog post.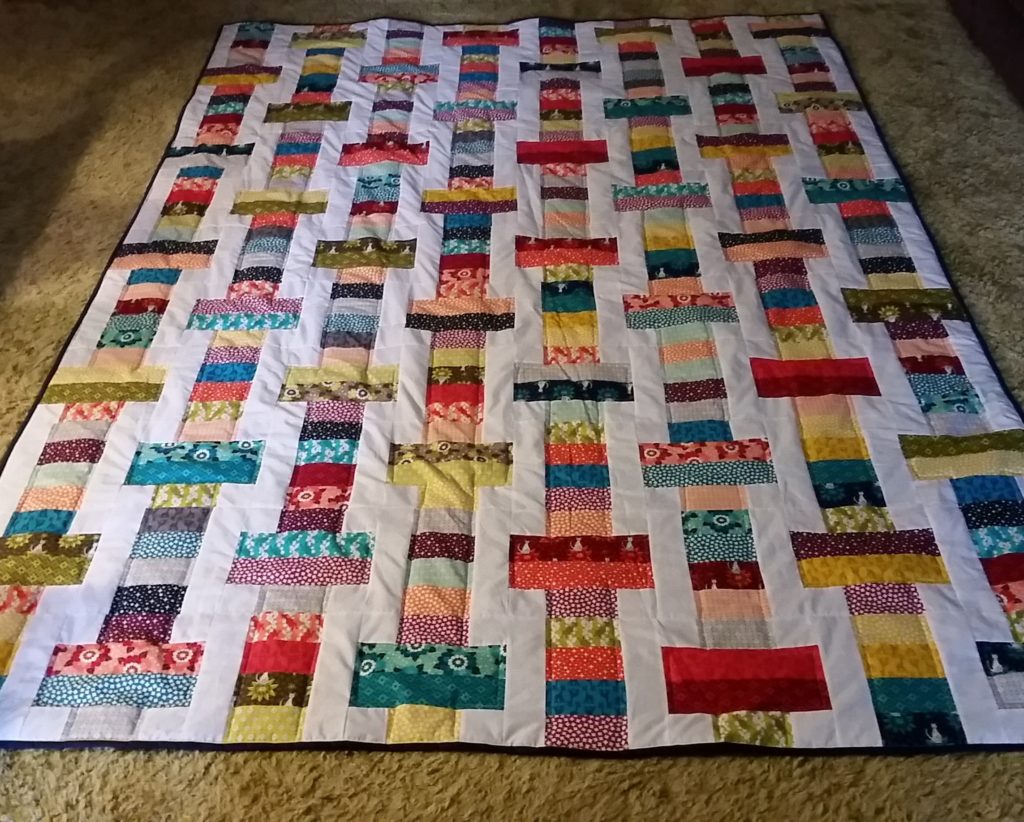 Jelly Roll Slice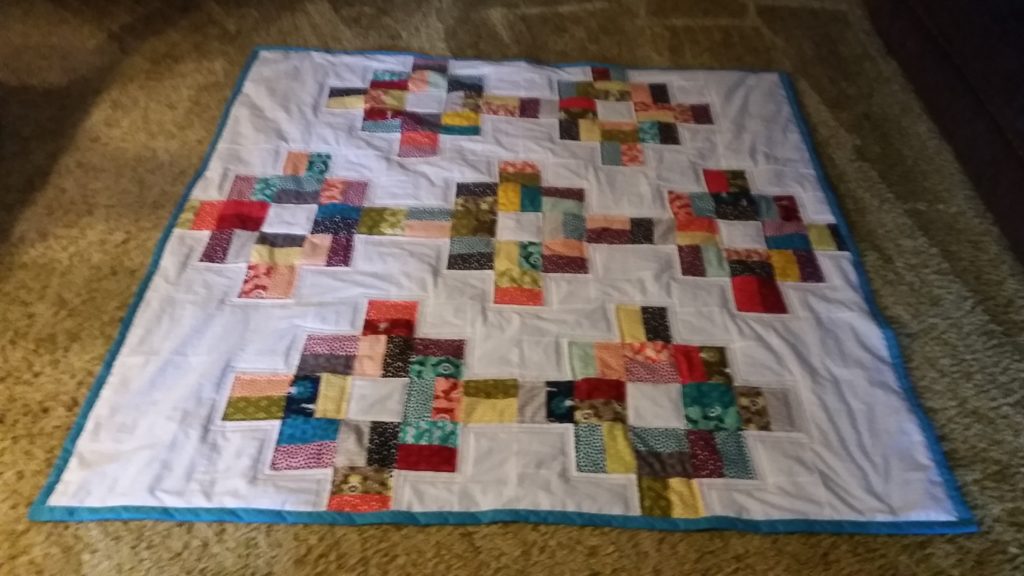 Katie's Compass which was created from leftover strips from the Jelly Roll Slice.
I decided to take a week off from working on my memory quilt projects. I need to make some room to be able to start quilting on them. I am up to 9 quilt tops from Dad's shirts.
Let's start this week's linky party. Please link up your week's finished projects and be sure to go check out as many of the other linky partiers as you can.
Happy Sewing,
Shelley
Save
Save
Save
5 Responses to TGIFF: I Spy Quilt, My Oldest WIP
Twitter