TGIFF and Birthday Weekend
Hi, This week is my turn to host TGIFF (Thank God It's Finished Friday) linky party. It is also my birthday weekend, with my actual birthday being on Sunday. I hosted TGIFF last year on my birthday. I look forward to seeing what you all have accomplished lately quilting and sewing wise.
I have been off grid the last month  as my desktop computer (my lifeline) was struck by lightning. The motherboard was fried. We did have insurance and I was able to get a different computer. Unfortunately, I lost pretty much all my quilt patterns and photos. This has been a very big blow since we lost personal photos of Mom who passed 3 years ago and my Father inlaw who just passed away 6 months ago.
I didn't have a true inventory of all of my quilt patterns that were stored on there. It has been stomach wretching to look at all the quilt photos on my Pinterest and  find yet another pattern I lost. I was able to retrieve quite a few that had been purchased off of Etsy and Craftsy. I use Gmail and thankfully it is web based so it can be accessed from anywhere, so old emails turned up download links that still worked so I could re-upload my purchased patterns. I lost half off all my May is for Maker's pattern purchases. I hadn't printed out very many patterns in recent years, choosing to work off the computer screen. A couple of my quilting designer friends have generously helped me replace my most recent pattern purchases from them. All retrieved and future patterns are being saved in three different (2 cloud/web based) ways and also soon printed out making  a hard copy. Adobe Acrobat Reader DC has an option creating  a password and you can save your pdf files to the Cloud. Backup your files. This ends my public service announcement.
I am currently working on making a queen size quilt top from Diary of a Quilter Amy Smart's latest pattern called Watchtower. I am making a scrappy patriotic version. Because my gold solid was a tad short of the required amount, I am resizing the queen which finishes around 86 by 104″ to be 86″ square or instead of making 20 blocks, I will have 16. I love big blocks. These finish at 19 inches.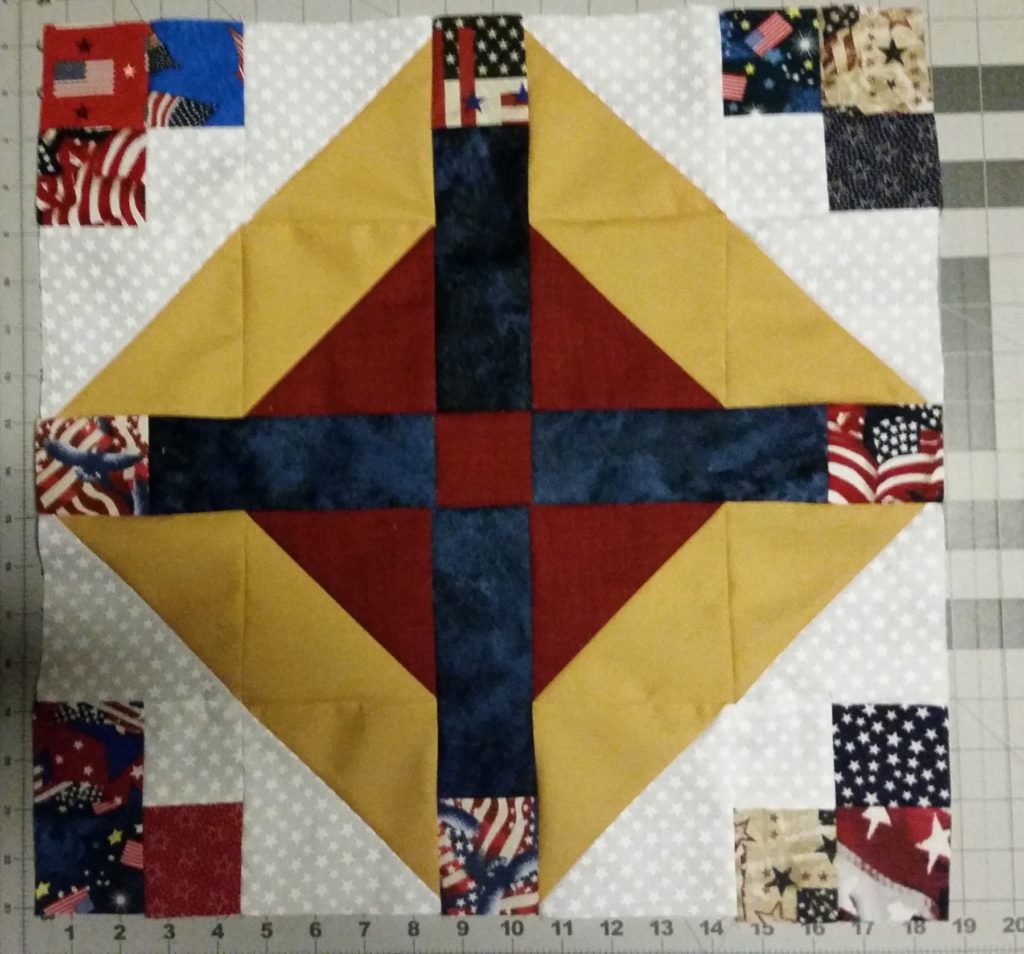 I hope to have a completed flimsy to show you before Friday is over.(There were 192 HST).I apologize for being late in getting the linky party linkup up running and live. We have a family wedding on Saturday, which wasn't in the works yet when I first signed up to host.
My last big quilt project before the lightning problem was making a quilt from the block I designed for the 2016 Cloud 9 Fabrics New Block BlogHop. My block was called Harvest Berry Baskets. I came up with many ways to layout the blocks and the one I decided on has now been renamed in quilt form as"Lightning Striked". My quilting blogger friend Sandra from Musings of a Menopausal Melon suggested Lightning as a name.
(Well, Friday is now over and I didn't get all my blocks pieced together to make my top. I have been up 2 nights in a row til 2 sewing and I am pretty tired now. I have to shorten a bridesmaid dress yet before bed, as the girls have an early morning appointment for hair and makeup. My plans for the upcoming week is to be able to come back here on Friday and show you my finished Watchtower flimsy and hopefully have the Lightning Striked top quilted and bound. )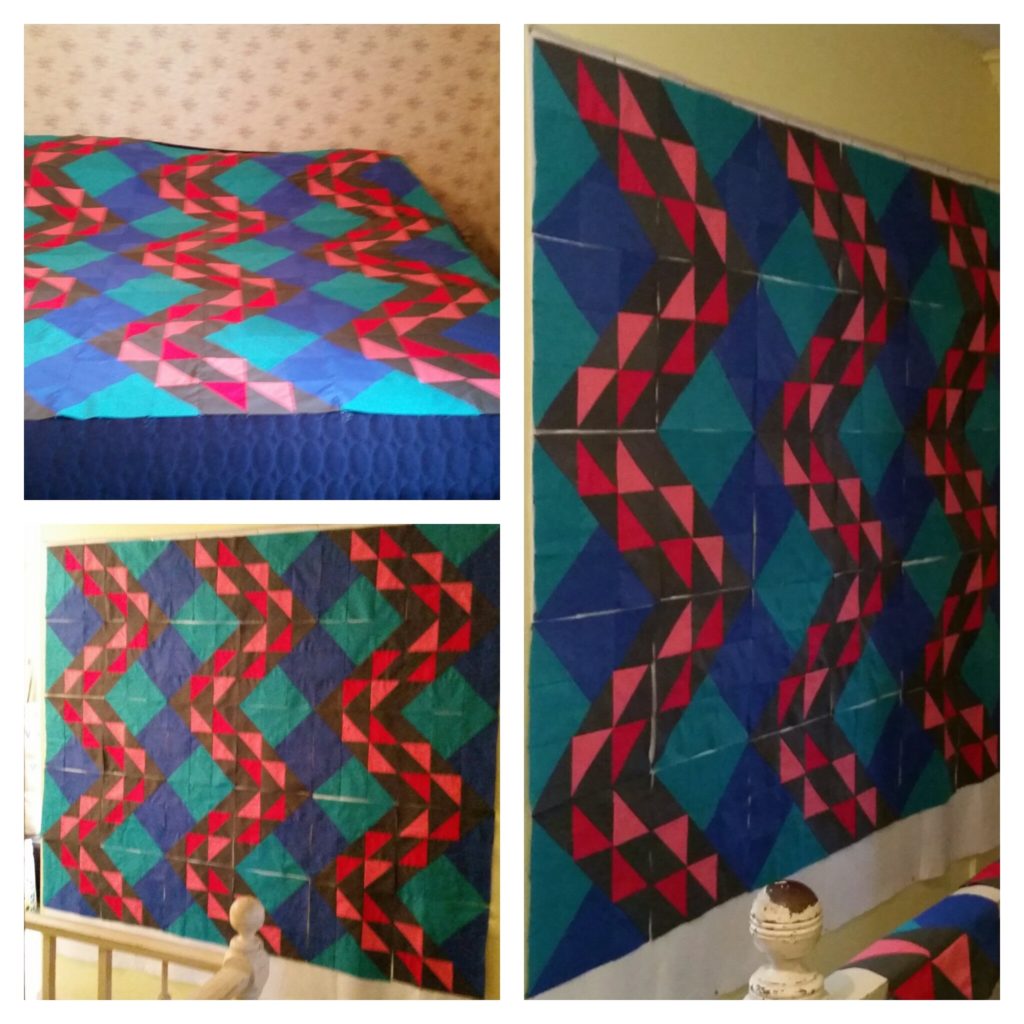 It's time to link up your Friday Finishes. Please visit  as many of your other linky party neighbors as you can and share your support. Everyone loves comments! Thank you for hanging out with me on my birthday. Hope everyone has a great weekend.
(Thanks to everyone for the early birthday wishes. Lots of great quilty projects to check out this week. I will be visiting everyone later this weekend and get comments posted on Monday. Family wedding and birthday plans the rest of weekend.)
Happy Sewing,
Shelley
Loading InLinkz ...
13 Responses to TGIFF and Birthday Weekend
Twitter