Swoon Blocks Completed
Hi, I am happy to share that I have completed all my quilt blocks for the Swoon Quiltalong. I have been making the original 24 inch blocks and have my nine completed.
Here is block 4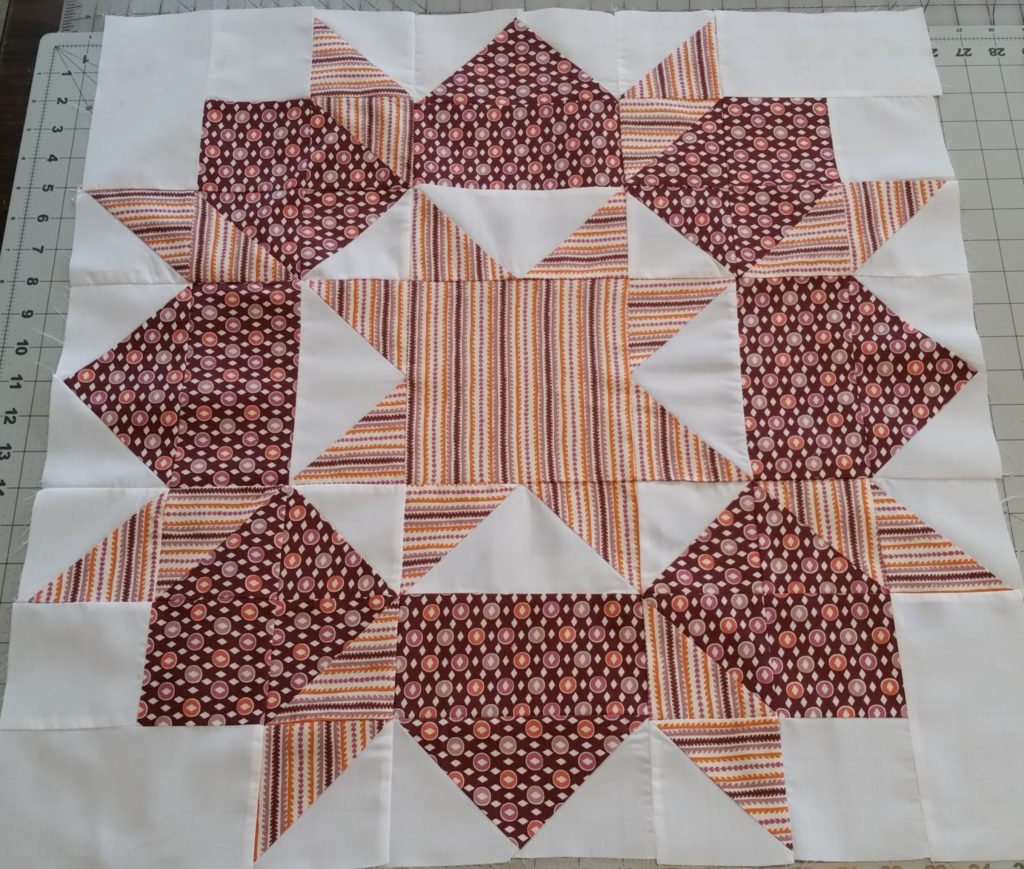 Here is Block 5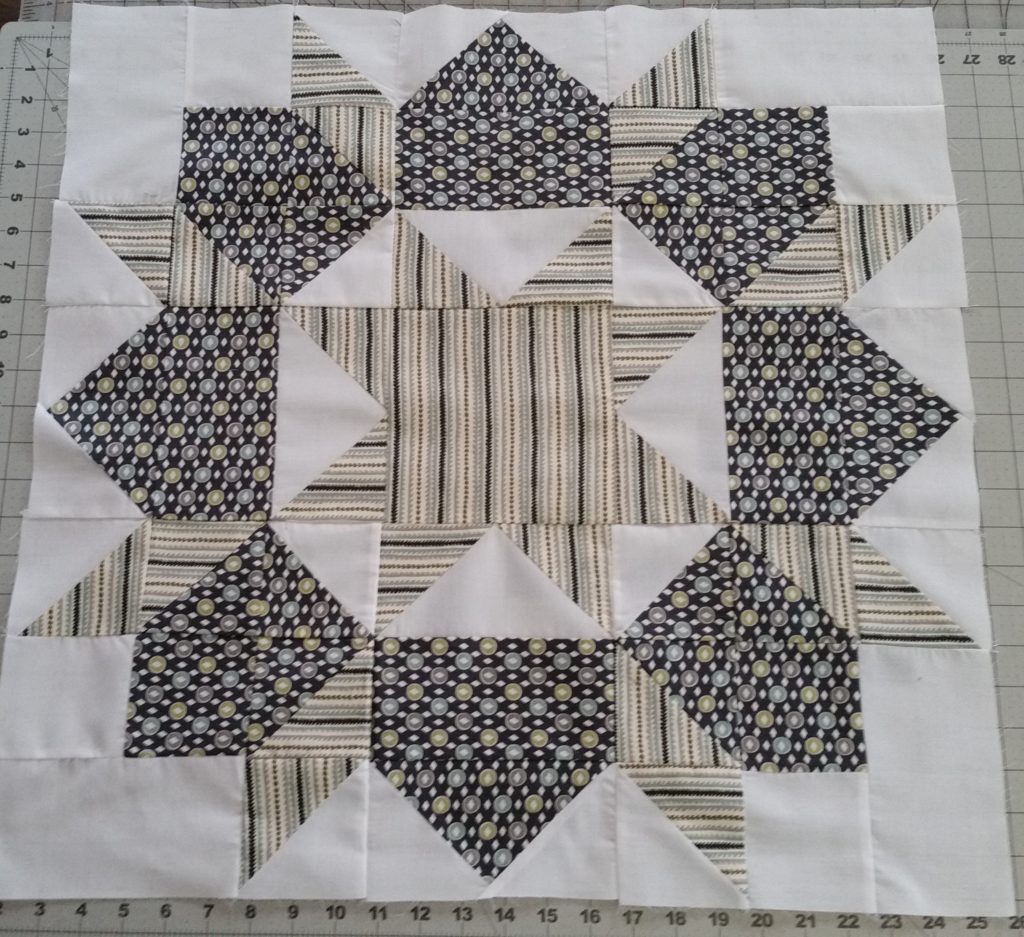 I pieced the first 5 blocks one at a time and for the last 4 I decided to try to chain piece them all at once. It really wasn't too hard and made light of the work except when I had to square up 80 HST at once. There really wasn't much more than trimming off the dog ears on most of the HST so even that wasn't too bad.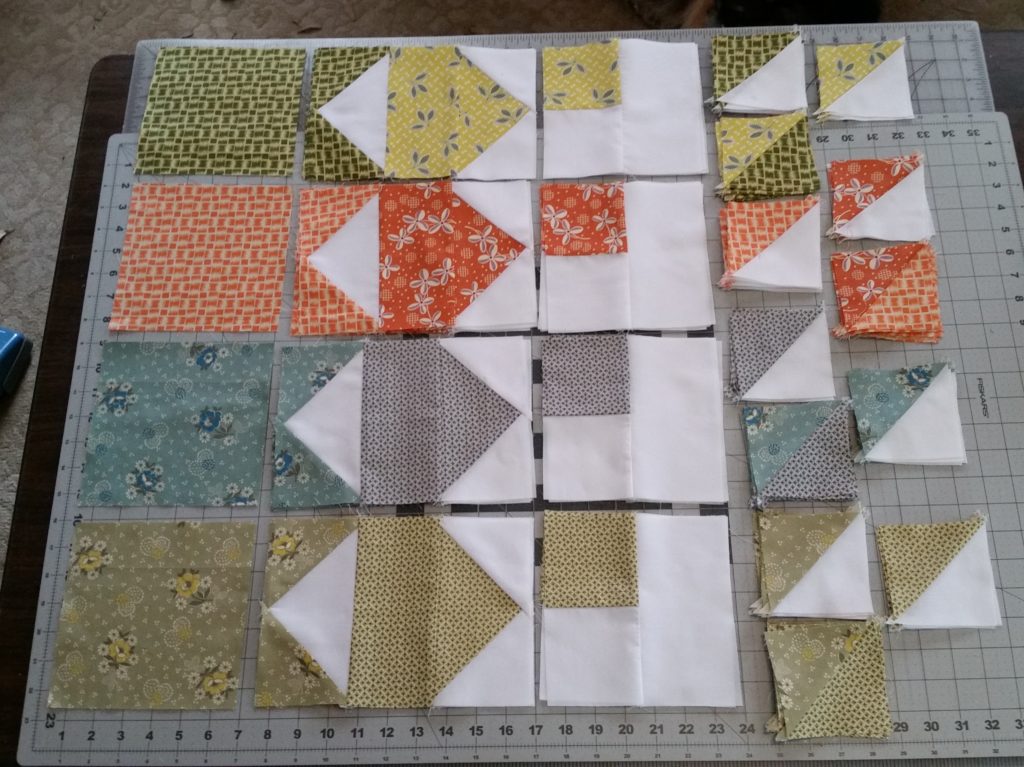 Here is Block 6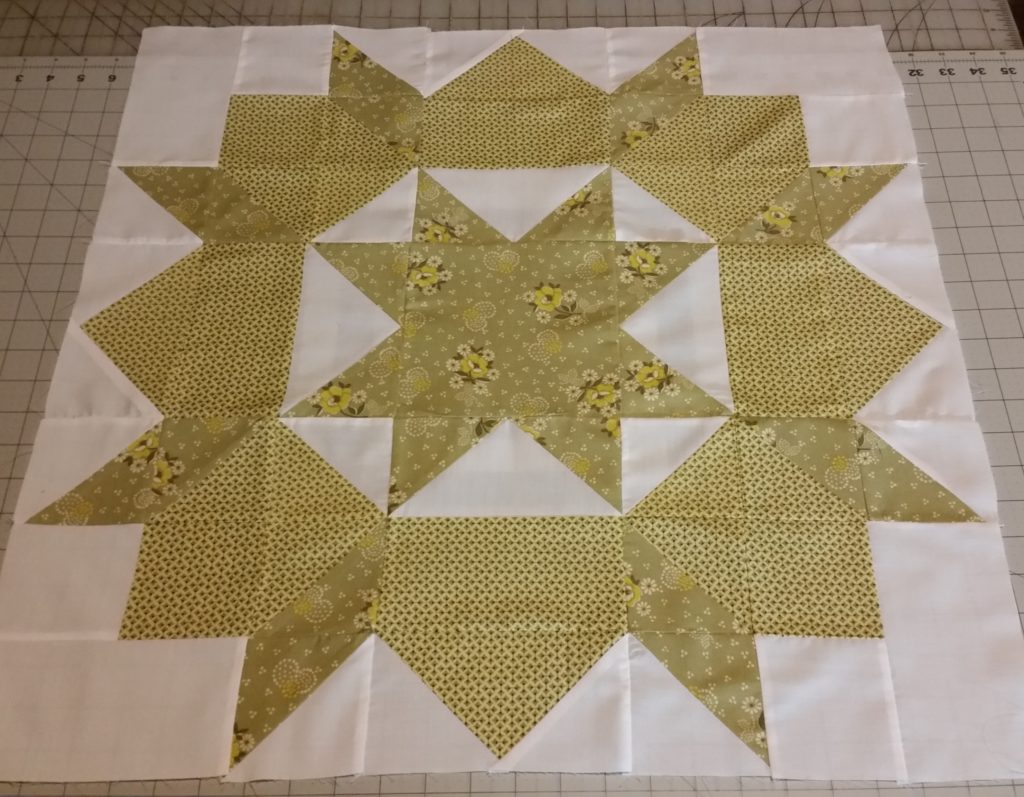 Block 6 ended up being my least favorite as the two prints blend too much together but it will work in the mix. There are three different green combinations and I will either place them diagonal or vertical in the quilt line up.
Here is Block 7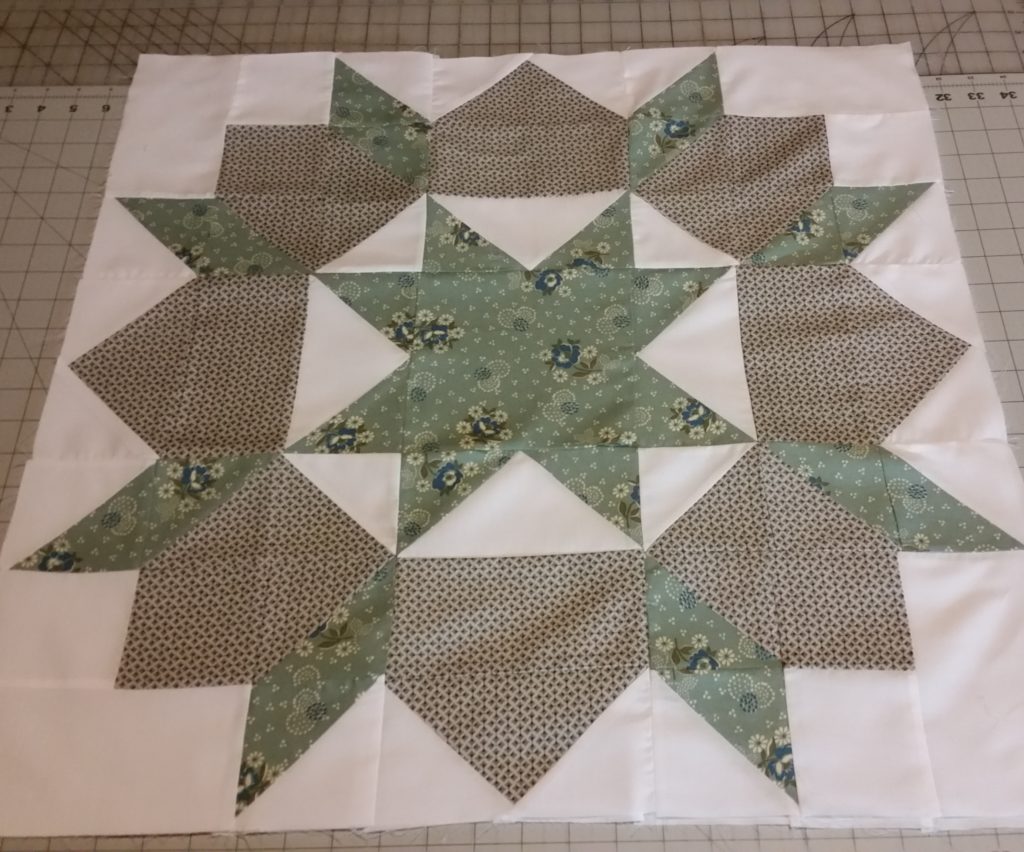 Here is Block 8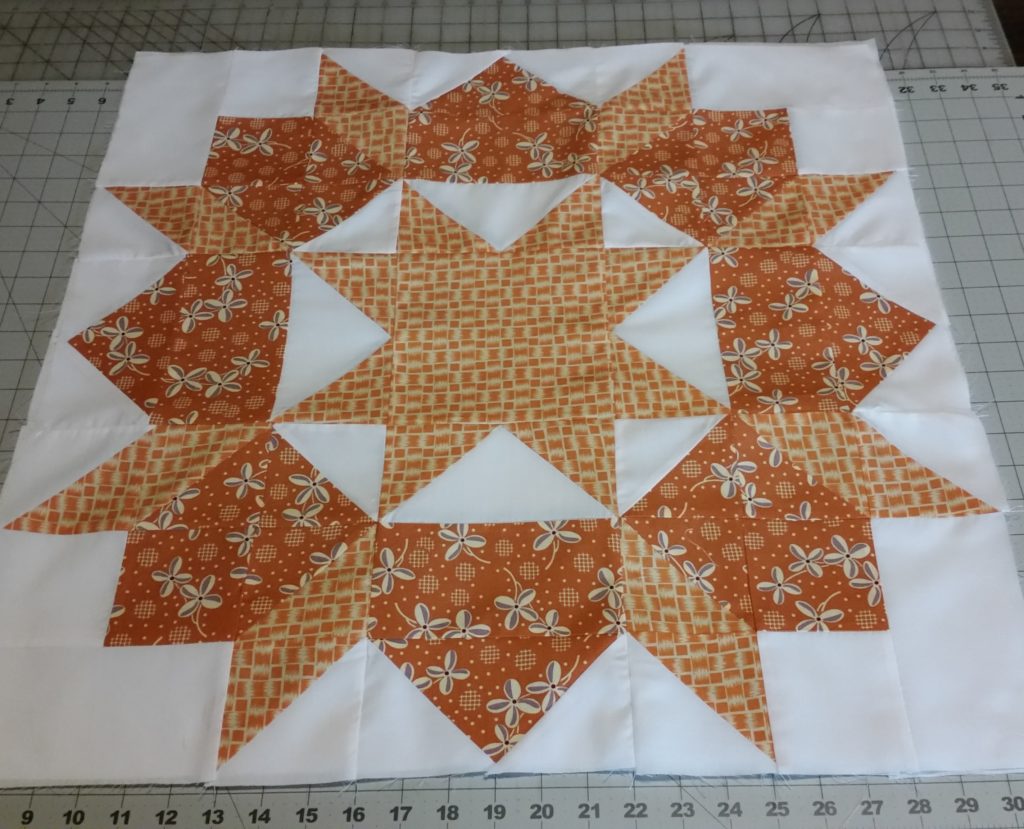 Here is Block 9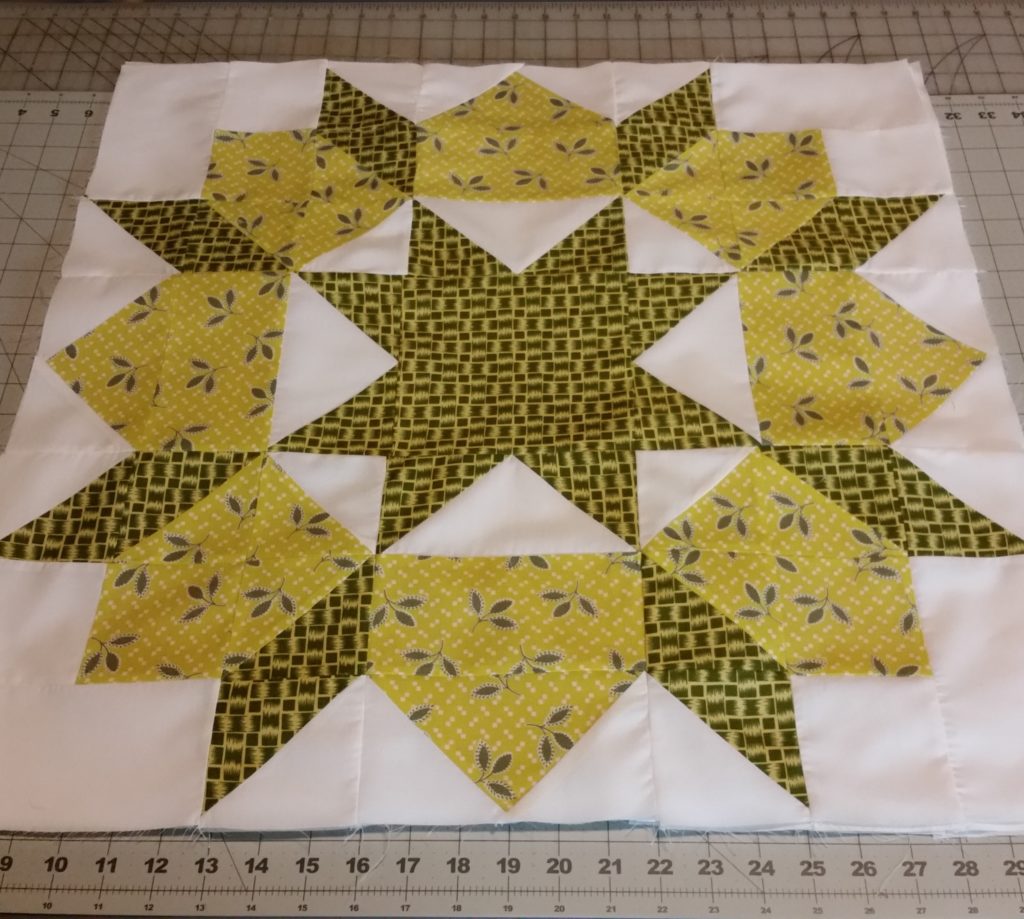 I do have 6 fat quarters of the Hope Valley fabrics left and they are an odd color combination that I wouldn't know how else to use them so I will be making 3 more Swoon blocks for the backing of the quilt. I do have another full set of Fat Eighths in same color prints that I can use in a different quilt design.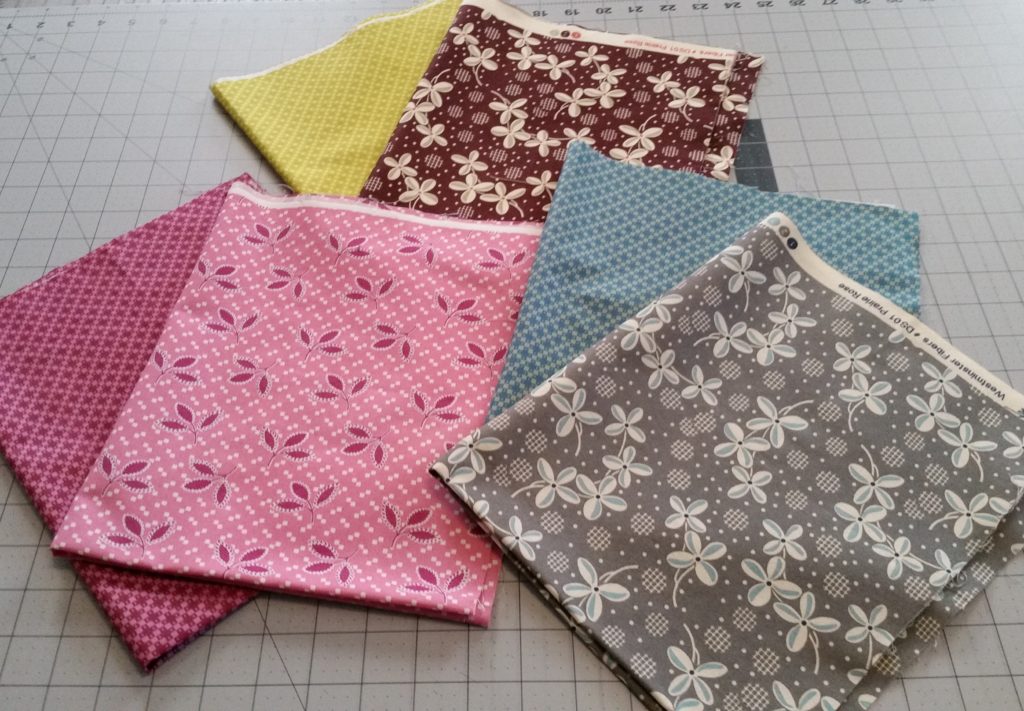 I plan to work these blocks in while chain piecing my Uptown "memory" quilt blocks together. I ended up cutting too many of my plaids for making the blocks so by trimming off a 1/2 inch I can make up HSTs for a pillow design I have been working on.
Here are the Swoon blocks laid out on our bed. Early morning sunlight casts a shadow across the blocks so some are hard to see.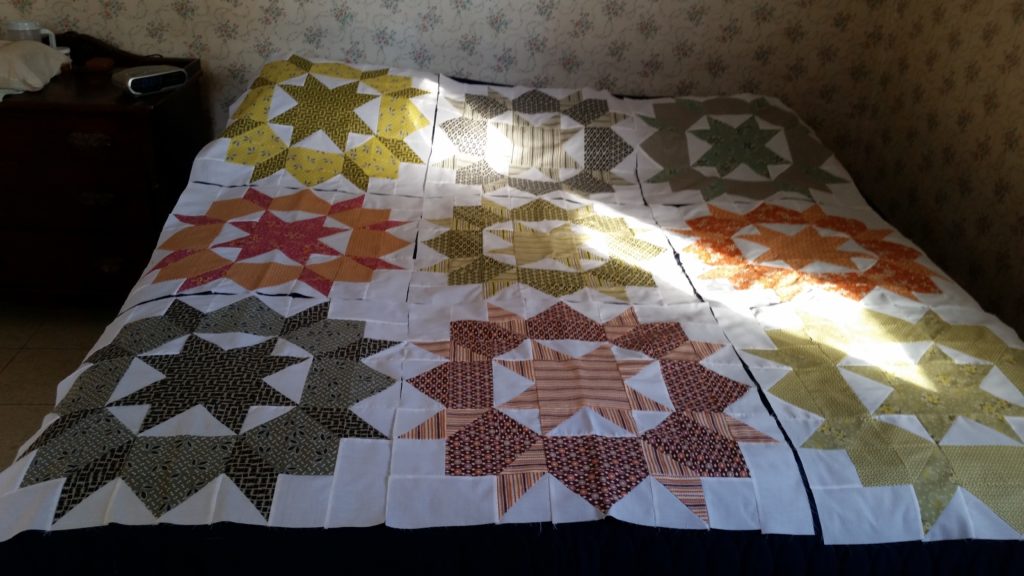 I decided to put my blocks into a Pixlr collage in the same layout I did on the bed so you could see the colors all together.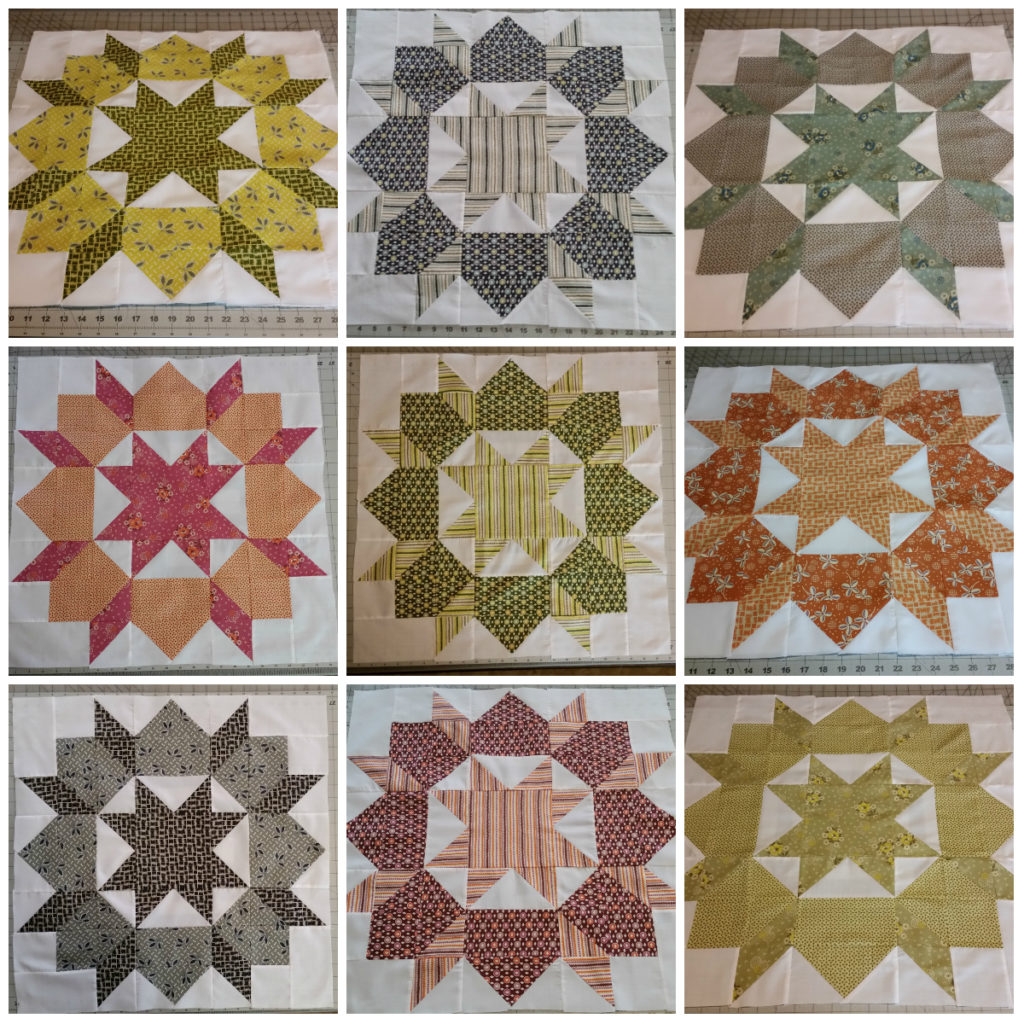 There are three color combinations and three different print combinations. The block No 6 which is in the 9th position could be moved to 5th position?? I kind of like all the striped centers in a row though?? Decisions, decisions.
I am thinking I want to try Quilt As You Go with these blocks. I purchased a cotton batt that I can cut down into 9 30 inch squares. I need to figure out how to handle the sashings first. Maybe piece this into 3 rows and quilt the rows???
Have any of you done QAYG? Any Suggestions???
Hope everyone has a good weekend. We do not have plans to watch the Super Bowl game tomorrow. We don't really follow football. I do hope to get a bit of sewing in this weekend. My sewing time comes in spurts the past two weeks while working on training our puppy Gracie. She really keeps me on my toes. She now is coming upstairs at night and sleeping in the closet with Lyric. Gracie can climb the stairs but going down is too scary so let's us know by barking and whimpering.
I will be linking up this post with Crazy Quilt Mom's FIF and Can I Get a Whoop Whoop? linky parties. Links at top of page.
Happy Sewing,
Shelley
4 Responses to Swoon Blocks Completed
Twitter