Granny Square: Quilter's Planner Block Tutorial
In the 2017 Quilter's Planner, you will find tutorials for traditional quilt blocks in addition to the weekly quilt blocks that were designed for the 2016 Paintbrush Studios New Block Blog Hop. I am sharing today, the tutorial that I designed for the traditional block Granny Square. It finishes at 12 inches. This block was created from fabrics that were leftover from what I received to create my block for the New Block BlogHop. The Granny Square is featured the week of August 20th.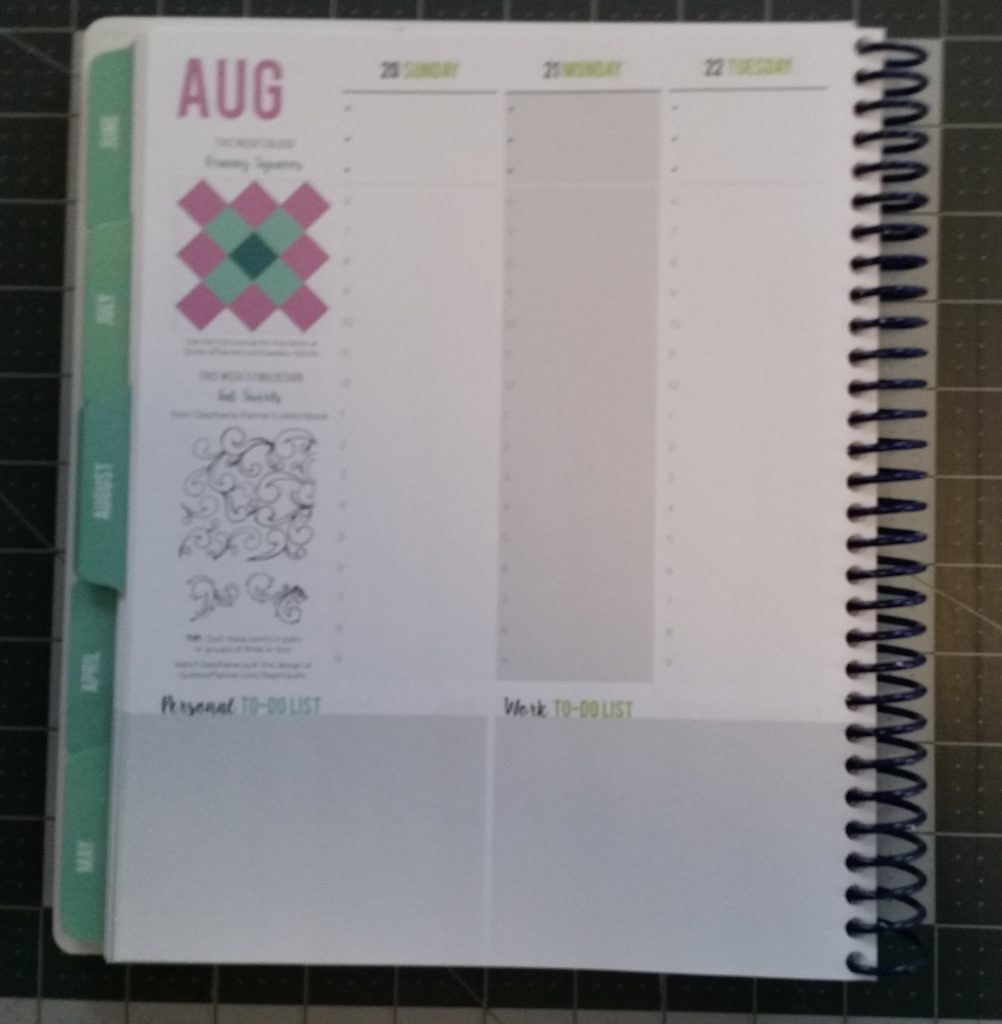 Here is my completed Granny Square block.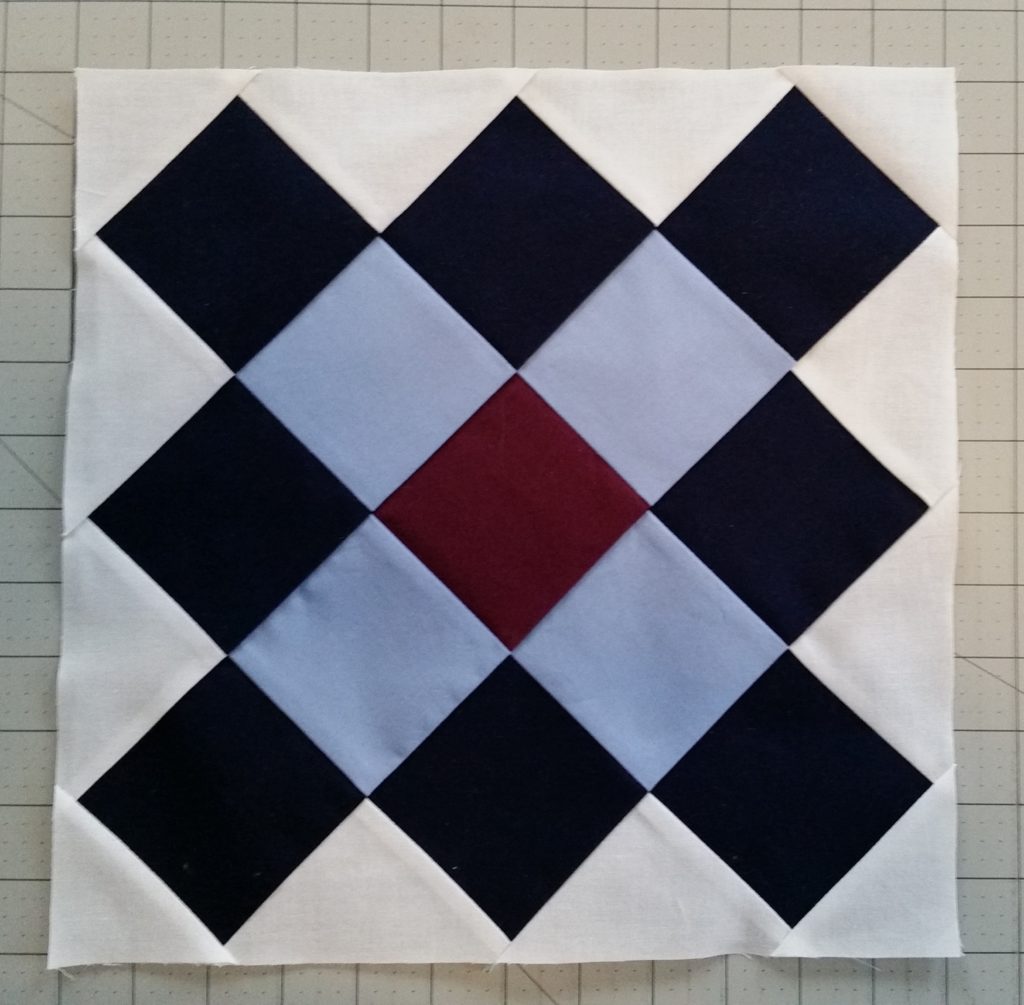 Fabric Requirements:
Center Block (magenta)
Cut (1) 3.25 inch square
Color 2 Second Ring (lilac)
Cut (4) 3.25 inch squares
Color 3 Outer Ring (midnight)
Cut (8) 3.25 inch squares
Background fabric (white)
Cut (2) 2 7/8inch squares, cut diagonal once to create 4 triangles, used at the four corners
Cut (2) 6.25 inch squares, cut diagonal twice to create 8 triangles, used in rows
Piecing the block: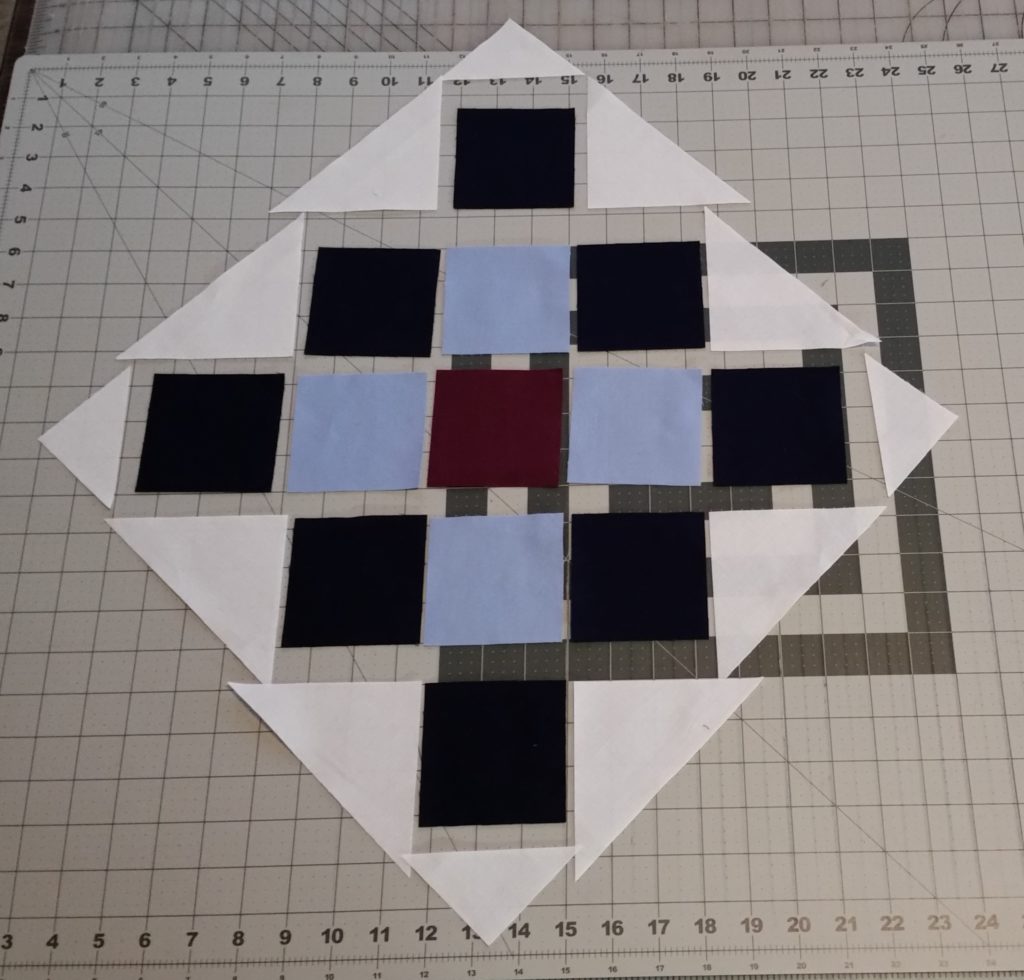 We start with the center row just sewing the five squares together. Press seams of magenta square inward and the rest outwards. Piece the next rows out by seaming the three squares together and sewing one of the triangles created from the 6.25 cut square. Have the bottom of the triangle flush with the bottom of your square when piecing together. Next you will piece the outer rows by attaching two of the larger triangles to a single midnight square.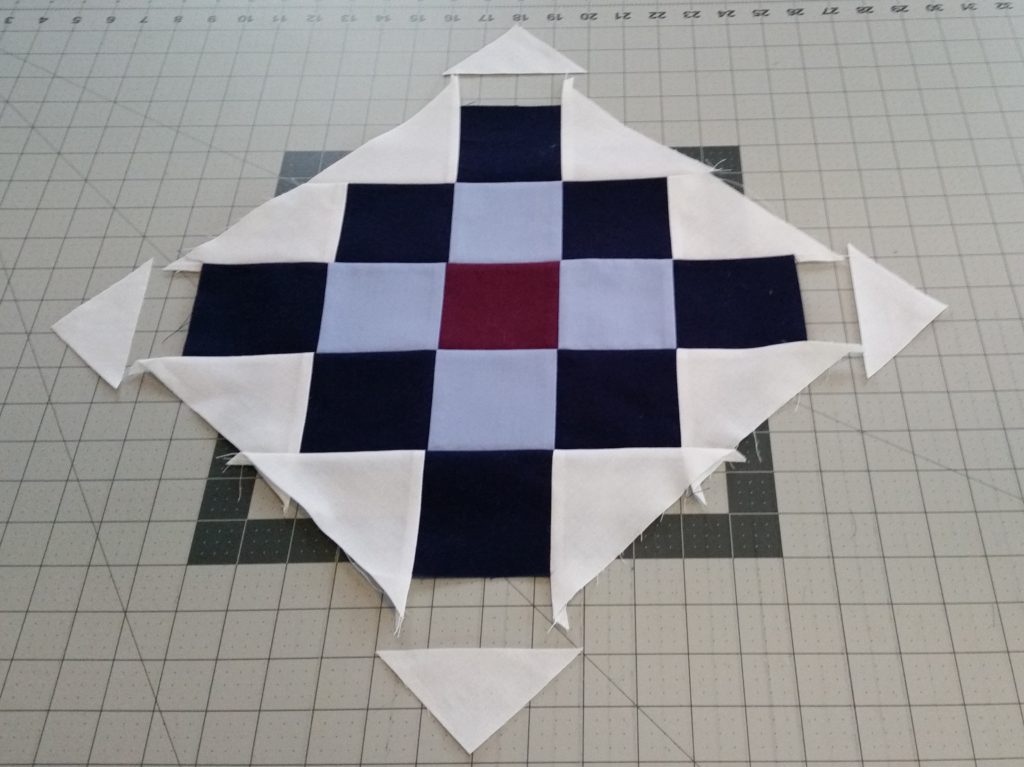 You join the rows together building out from the center row. I pinned at each block seam and the seams nested together nicely. This is the block together before adding the outside corner triangles created from the 2 7/8 inch squares cut in half. I just carefully centered them over the squares and attached with one pin.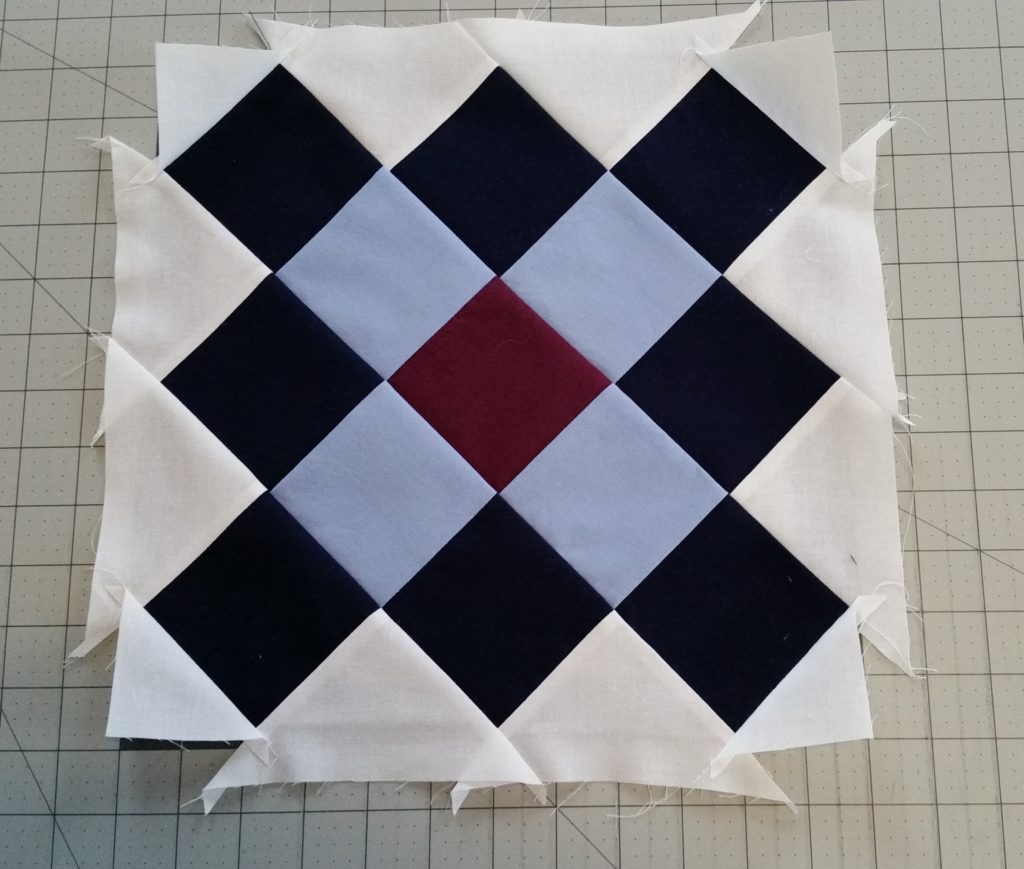 Here is my Granny Square completed and ready for last trimming. I have a 12 1/2 square ruler and it was very easy to trim square by lining up with the corner triangles and trimming excess off leaving a 1/4 inch seam.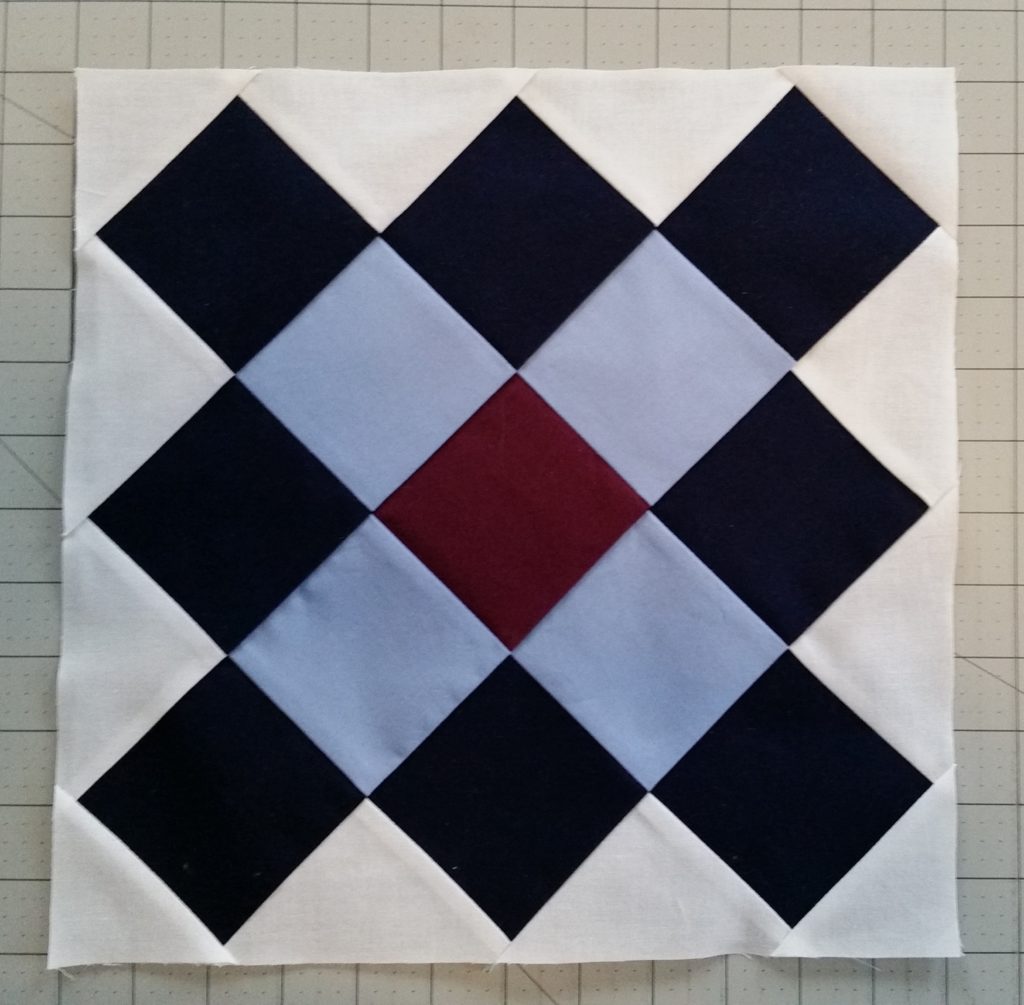 This Granny Square and my Churn Dash block tutorials are a part of the 2017 Quilter's Planner. In the Quilter's Planner, you recieve all the 2016 Paintbrush Studios New Block Blog Hop block tutorials, 15 traditional quilt block tutorials and 14 designer quilt patterns.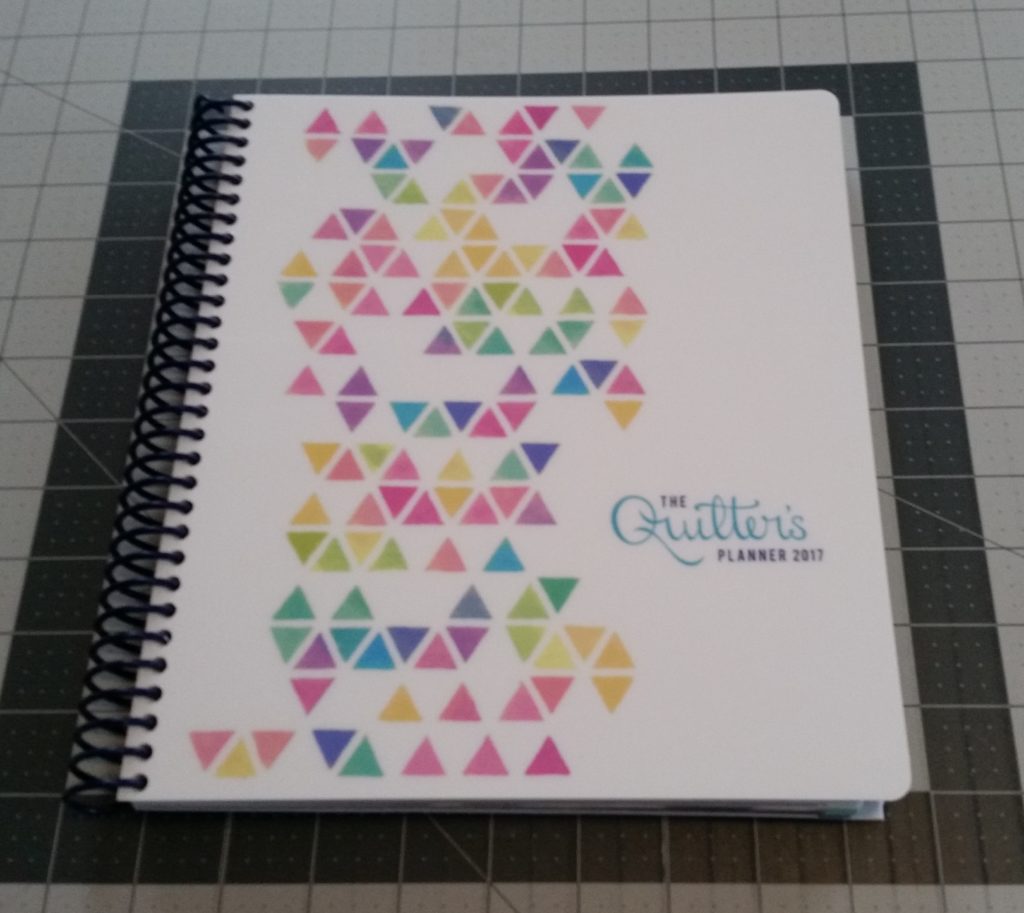 Be sure to go to the Quilter's Planner website to check it out.
One Response to Granny Square: Quilter's Planner Block Tutorial
Twitter