Work Shirts Mosaic Flimsy: Dad's Shirts
Hi, I am happy to share the completed Work Shirts Mosaic flimsy that was inspired by a charm square quilt designed by Emily Dennis. I made this one from 4-5 different shades of denim/chambray work shirts and one blue plaid shirt that I know I purchased for my Father inlaw for his birthday one year.
This one was the easiest of the three quilt tops to complete this week as it was just sewing the squares in order. Of course, I caught myself before a big oops, when I picked up a row wrong and wanted to sew the next one to the wrong side. Clarence tried to help mix up the laid out squares at times too.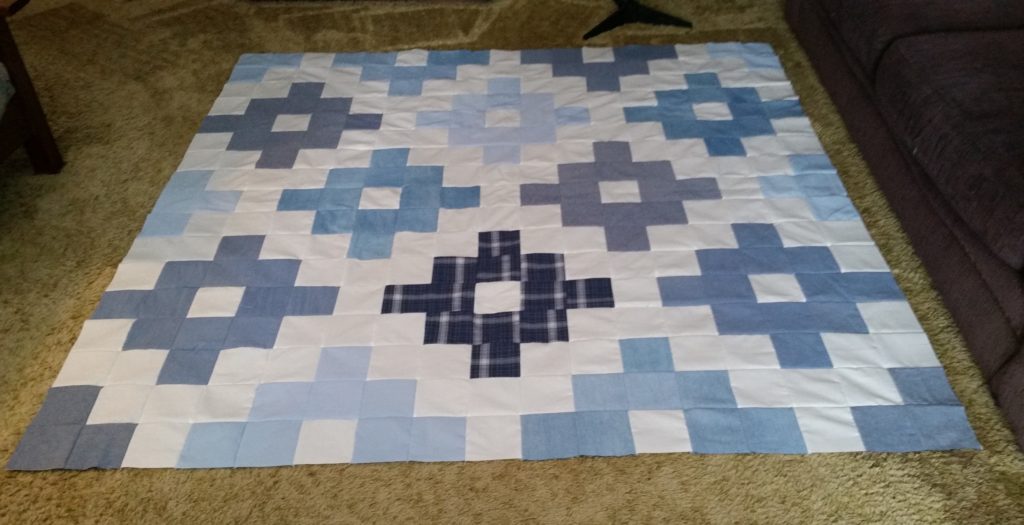 I really love how this turned out. How something simple can have such WoW. And I only had to cut like 3 more charm squares in one shade of denim to be able to finish my graphed out design. I think it finishes at approximately 76 inches square.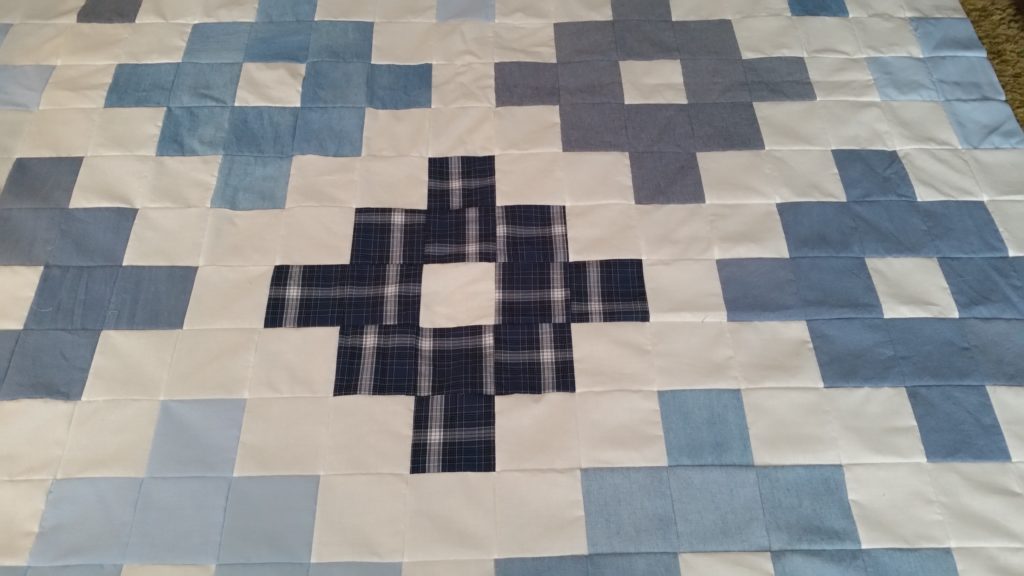 This shot shows the difference in the shades of denim and chambrays.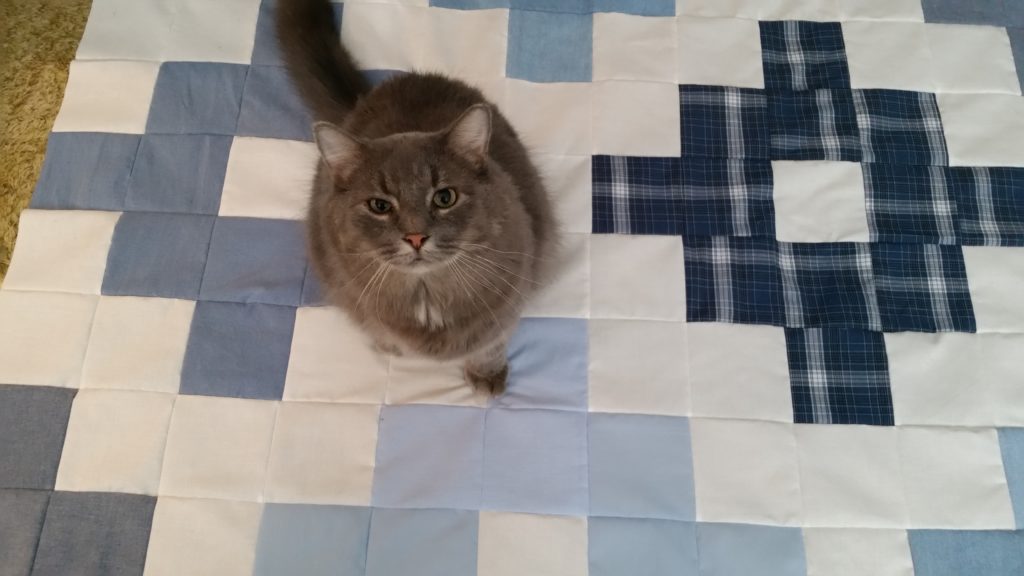 Clarence, our 3 legged rescue cat of course had to sit on this quilt top as well. He wasn't happy to shooed away to smooth out the quilt for photos. He has not been a happy camper this week, since we wouldn't let him outside in the cold or snow.
I plan to quilt this with some all over straightline quilting. I am still deciding on backing options. I have a fairly simple blue and white plaid that could go into a pieced backing.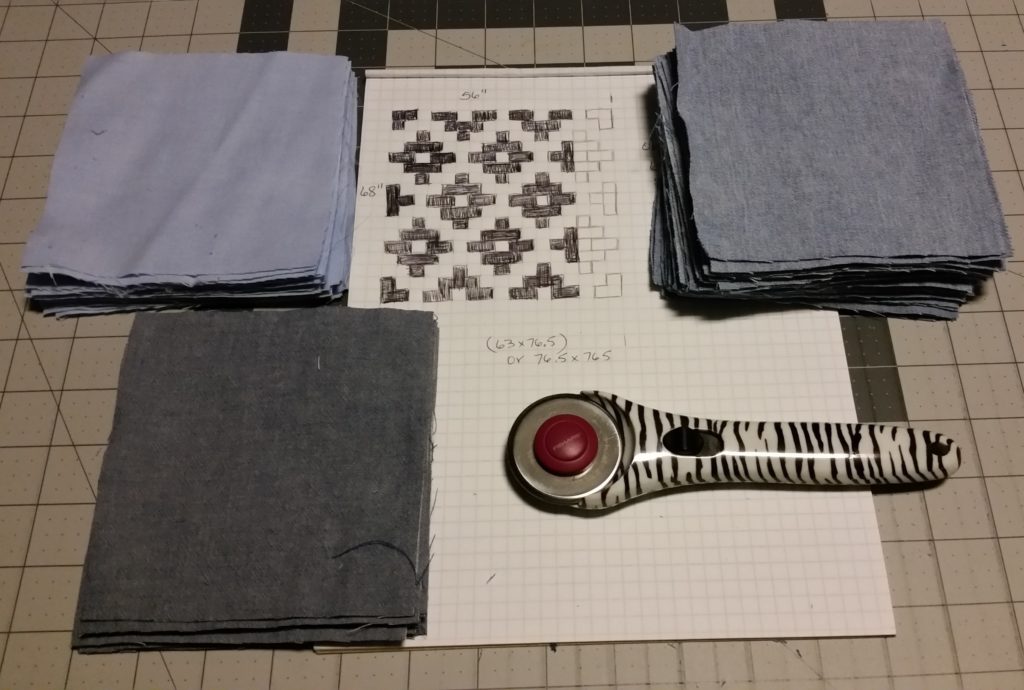 This is where this top got it's beginnings.
You can read more about how this quilt came about here, if you missed last week's post.
Please check out the My Guy and Plus Squared flimsy finishes if you missed their posts.
Thank you to all of you that are following my blog. I appreciate all the support and well wishes. Welcome to all the new readers this month! Hope you will look around.
I will be linking up this flimsy finish with Finish It Friday and Oh Scrap linky parties.
Happy Sewing,
Shelley
8 Responses to Work Shirts Mosaic Flimsy: Dad's Shirts
Twitter