My Guy Flimsy : Dad's Shirts
Hi, I am happy to share my completed My Guy quilt top made from my Father inlaw's shirts. It is made from the My Guy quilt pattern by Weeks Ringle and Bill Kerr. It was originally published in American Patchwork & Quilting magazine in the June 2009 issue.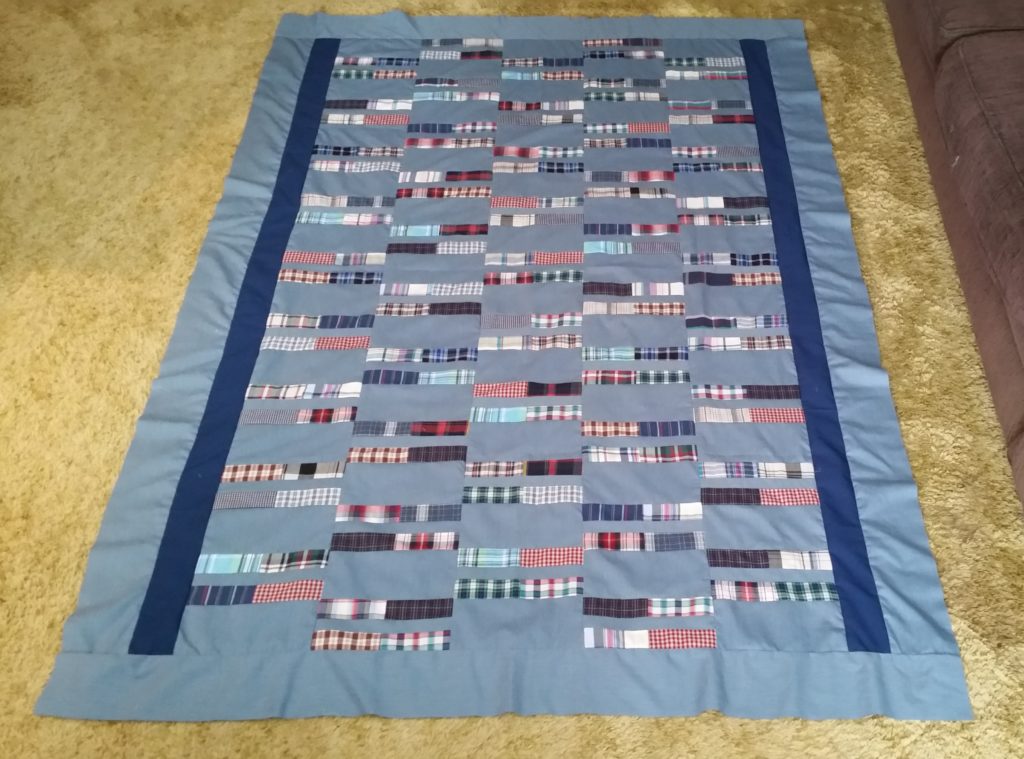 I do like how this looks finished. I decided to add the navy blue solid side borders to add to the width of quilt top. This makes the top finish at 60 by 85 inches.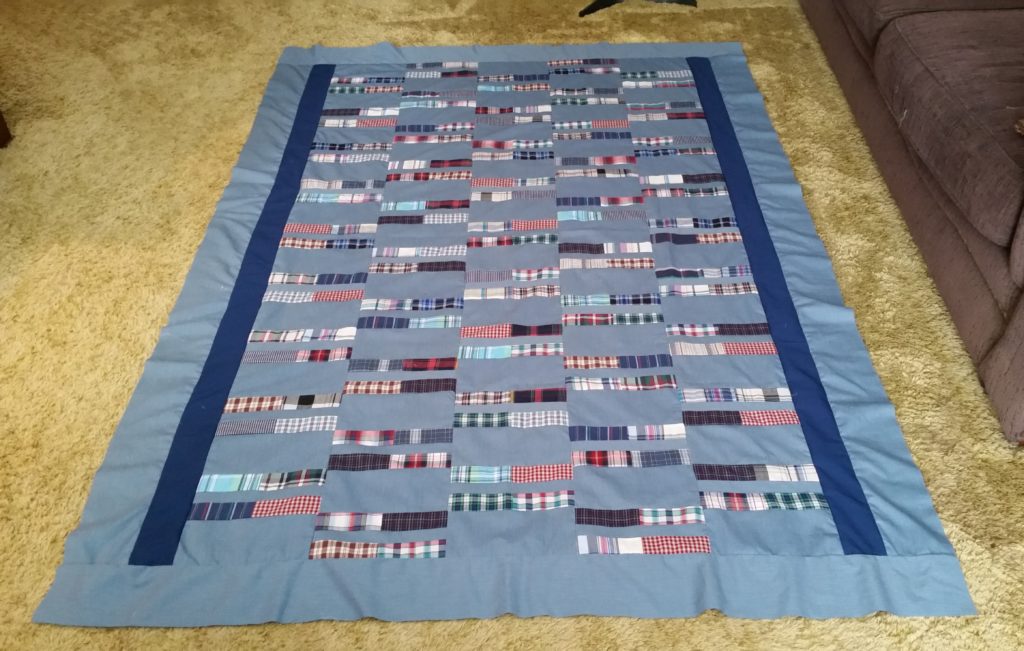 Well, these photos looked different when taking them, but not much difference when edited. LoL
I plan to keep quilting simple. Straight line rows, maybe rows of serpentine stitching?? I do think I will use the railroad print for the backing. The yardage I have should cover most of the back of the quilt. It needs to be used, and the all over design would be lost cut up into blocks.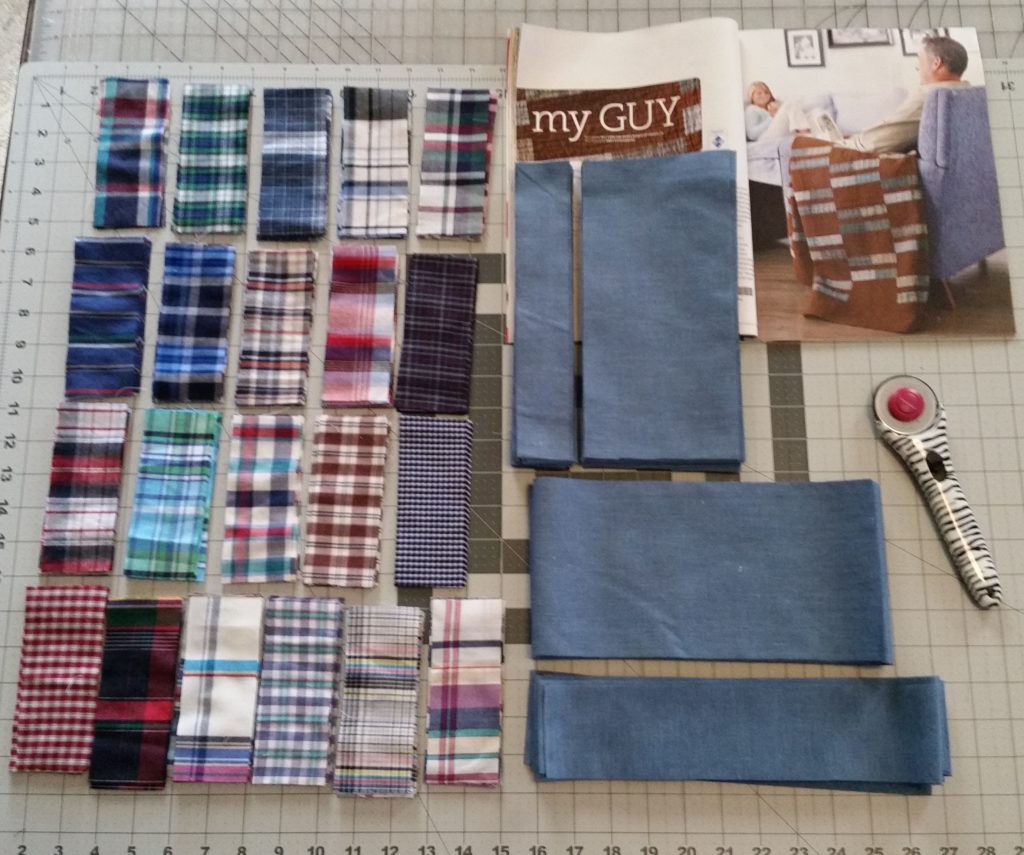 This was how this project was started. I am glad it went together so easily.
You can read more about the piecing of this top, if you missed last week's post.
I will be linking up this blog post with Crazy Mom Quilts and Oh Scrap Sunday. Links are at top of the page.
Stay warm this weekend! It is a cold one out here!
Happy Sewing,
Shelley
Save
4 Responses to My Guy Flimsy : Dad's Shirts
Twitter