Plus Squared Flimsy: Dad's Shirts
Hi, I am happy to share my completed Plus Squared quilt top. It is a memory quilt made from 21 different plaid and striped shirts with one denim work shirt as an accent. These all belonged to my Father inlaw who passed away suddenly in March of this year.
The Plus Squared quilt pattern is by Emily Dennis and was first published in the Love Patchwork & Quilting magazine but you are able to purchase it now from her website.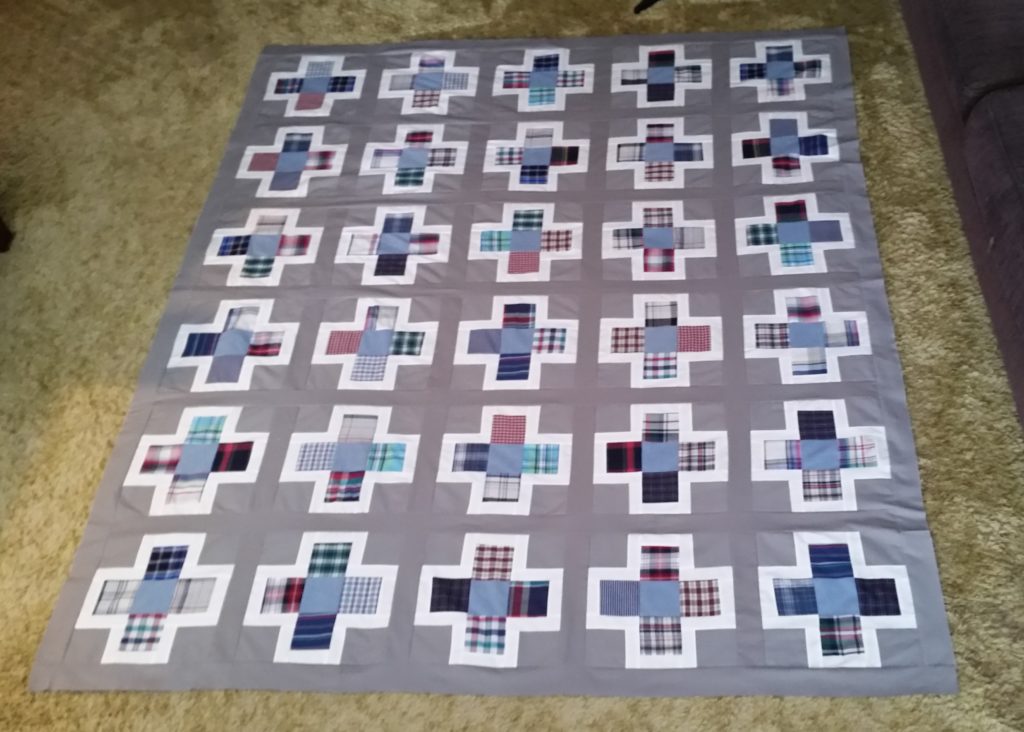 I really do like how it all come together in the end. But getting here was a bit of a chore for me. The between blocks sashings were no problem to attach. The long row sashings were a bugger. I am not sure what was happening. I have had this trouble on a couple other quilt tops. It all depends on whether you sew with the sashing on top or bottom. I needed to always have the strip on top and let the feed dogs help ease the blocks in. The last few were much easier.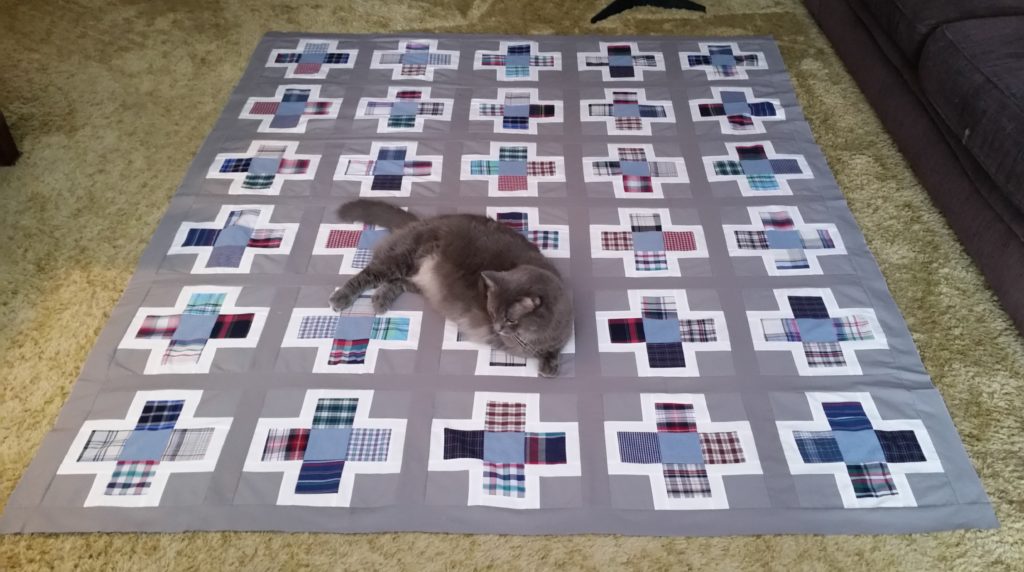 Clarence,the three legged rescue cat had to help take photos this morning. All of today's quilts were Clarence approved.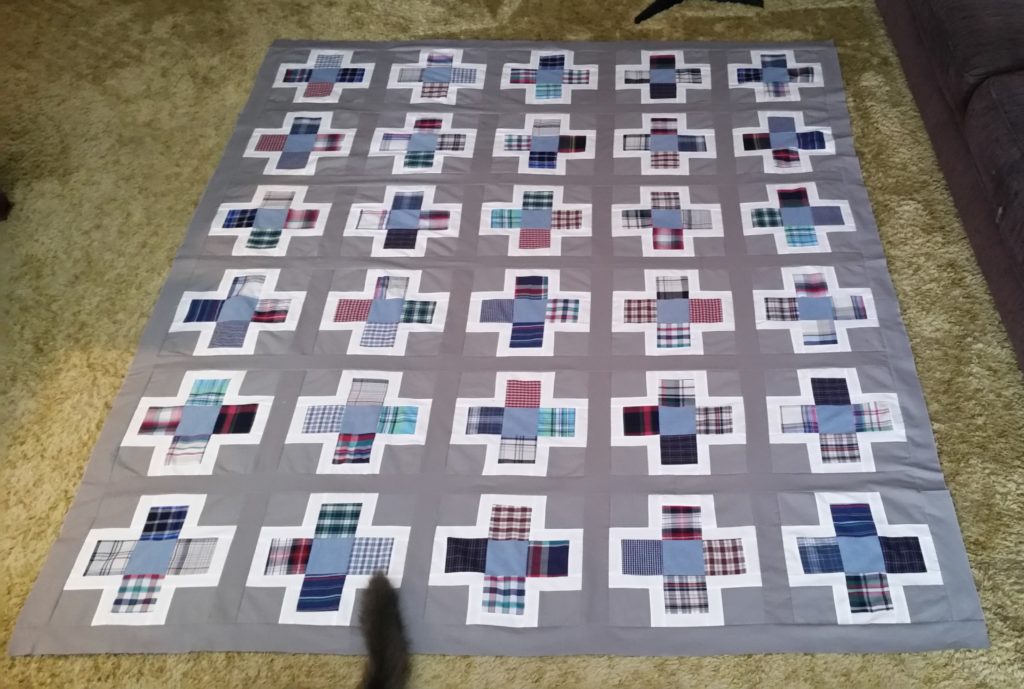 Even Clarence's tail had to photo bomb a quilt shot.
I feel very accomplished to have finished all three of my memory quilt top projects this week. I plan to not make the quilting too complicated for myself so I can get them completed more quickly than my more recent tops.
Please check out the other individual blog posts for the other memory quilts. Many thanks to all the commenters last week with the lovely messages about all my memory quilts and offering their condolences on me losing my dog, Abbey Rose. They were so greatly appreciated and will be finishing up my replies this weekend.
Welcome to all the new followers to my blog. I greatly appreciate your support.
Last week's snow storm wasn't as bad as it was predicted. We had bitterly cold weather this week and now it is snowing, blowing and going to be even more bitterly cold Sunday. Yuck. Stay safe out there if you are experiencing similar weather.
I will be linking up these blog posts with Crazy Mom Quilts Finish It Friday, Oh Scrap Sunday and possibly some other linky parties. You can find the links at top of the page.
Happy Sewing,
Shelley
7 Responses to Plus Squared Flimsy: Dad's Shirts
Twitter