Quilt Tutorial for Harvest Berry Baskets Block From Cloud 9 New Block Hop
Hi, I am happy to finally be able to share the tutorial I have written for a quilt I made from my Harvest Berry Baskets block that I designed for the 2016 Cloud 9 New Block Blog Hop. I fully intended to share it last week but my computer was struck by lightning and the motherboard was fried. It has been a rough week trying to find some way back online and if we could save our data from our hard drives. All my quilt pattern pdf files were on that computer and most I never had printed out a hard copy yet, so I have been freaking out.   I am currently limping along on my Mom's old computer, so please forgive any odd formatting issues on this blog post.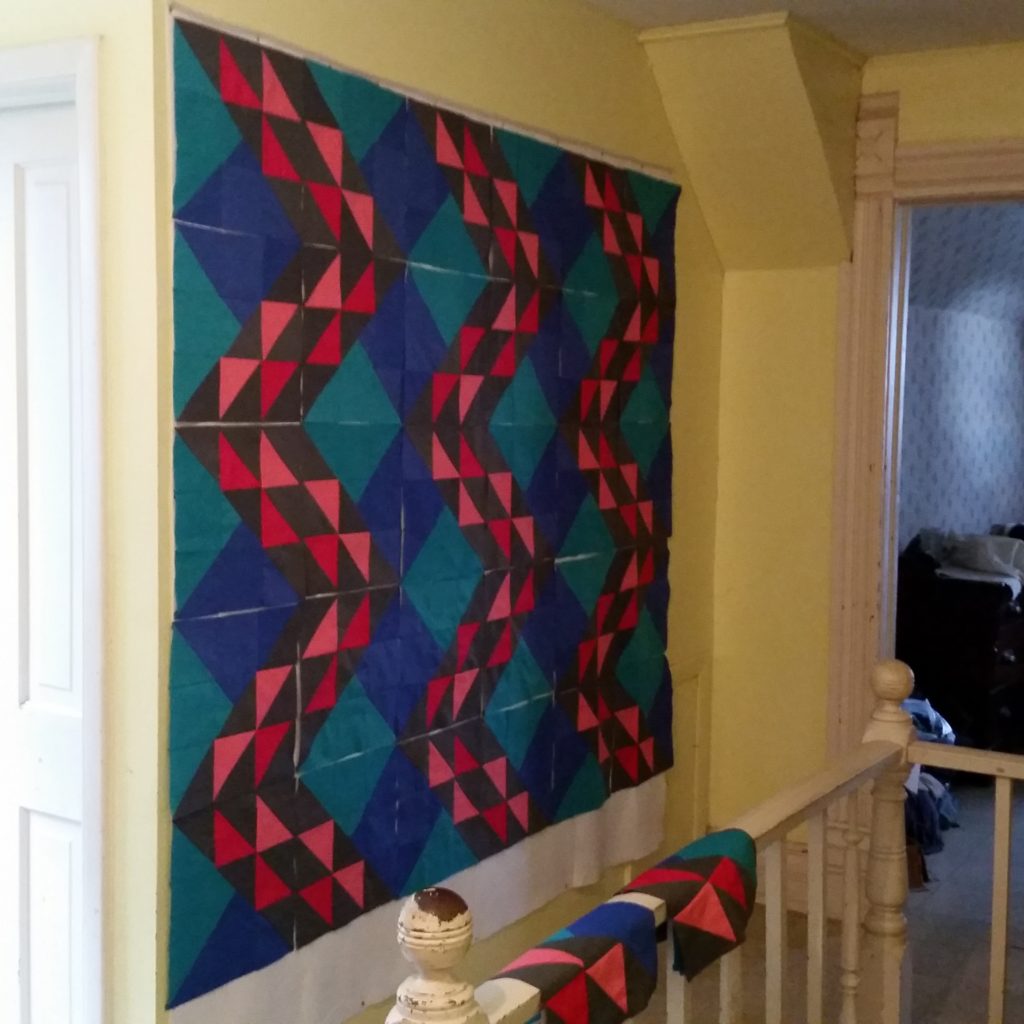 This is the layout of my blocks that I chose to make my quilt from. I think I came up with 5 other designs as well but this was my favorite. I finally got a felt design wall put up on one of the only free walls in the house, the hallway upstairs. The last row of blocks would not stick to the felt.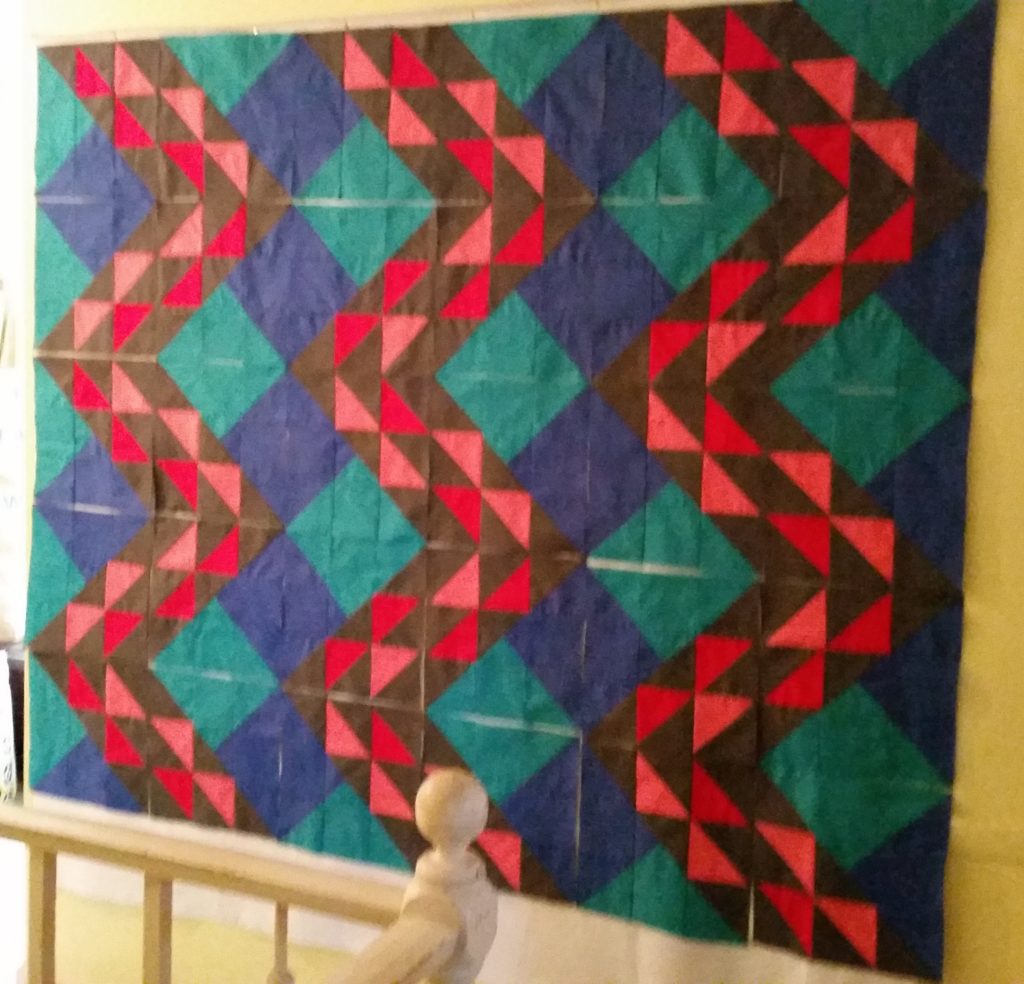 I really love the bold graphic lines of this layout. Those solid blue squares would be lovely for all kinds of FMQ or maybe some embroidery etc. I do not FMQ as of yet, but I am going to do my best to be more creative and make the most of the negative spaces in this quilt design.
Our families on both sides are very interested in genealogy and history. On my Mom's side, we are descended from some of the first Amish settlers to Pennsylvania. My 8th Great grandfather was Jacob Hochstetler who settled in the Northkill Amish Settlement in Pennsylvania. This week marks the 259th anniversary of a most tragic time for this family. There is much written about it and many different sides to the story about the Hochstetler Massacre, which happened during the same period as the French and Indian War. I have always wanted an Amish inspired quilt, at least color wise. I would like to come up with something more fitting for a name for the new quilt design since the original Harvest Berry Basket design has kind of disappeared.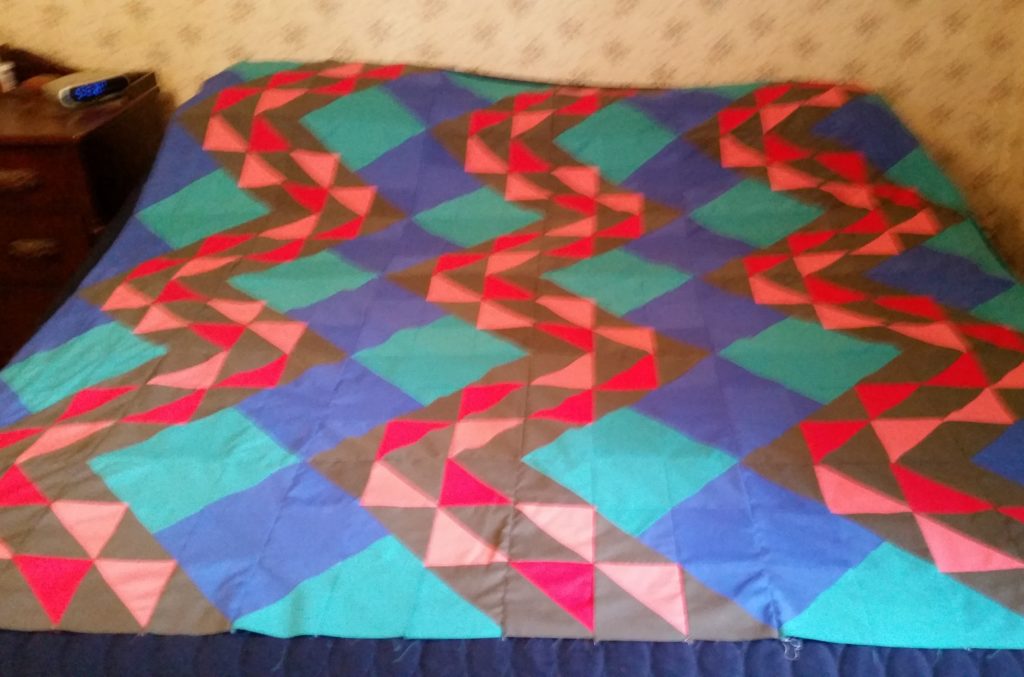 This is what the finished quilt top looks like. I do hope get better photos when finished quilting it.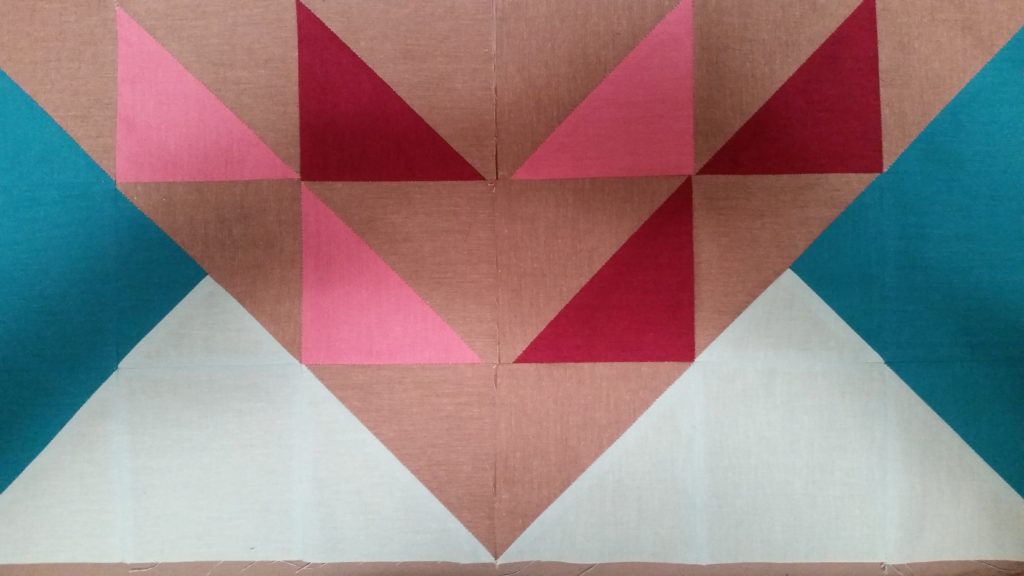 This is a closeup of my two finished blocks in the Cloud 9 Cirrus Solids which are such lovely organic cottons. I just love that all my points matched and when seams pressed open, it lays so nice and flat. I accidently cut off part of my blocks when zooming in for the closeup.
If you are still with me, you would probably be interested in reading the tutorial for how I put together this quilt. You will find it below in the next five photos. I had to remember how to use some older technology and software, so apologize that my tutorial is in photos.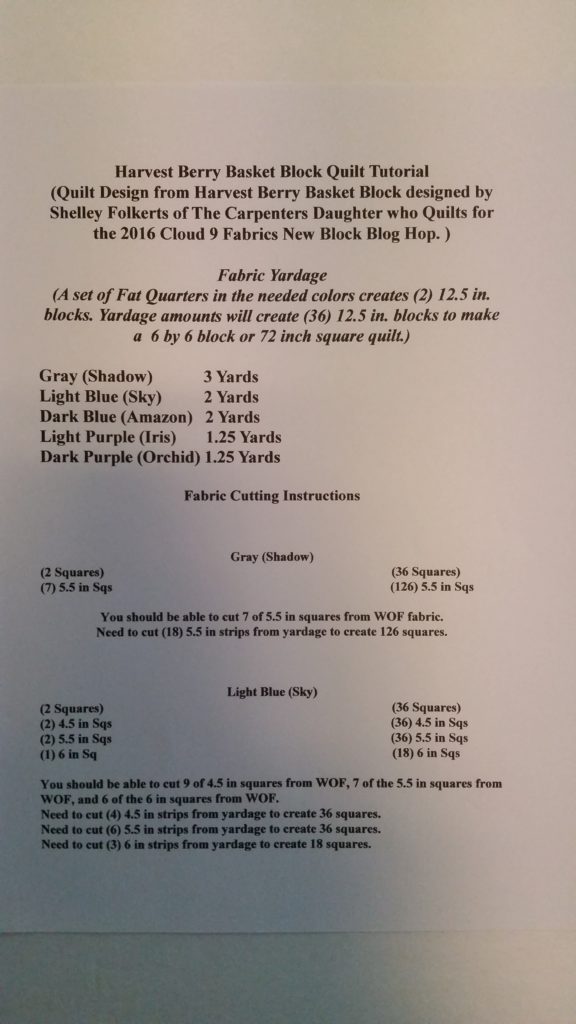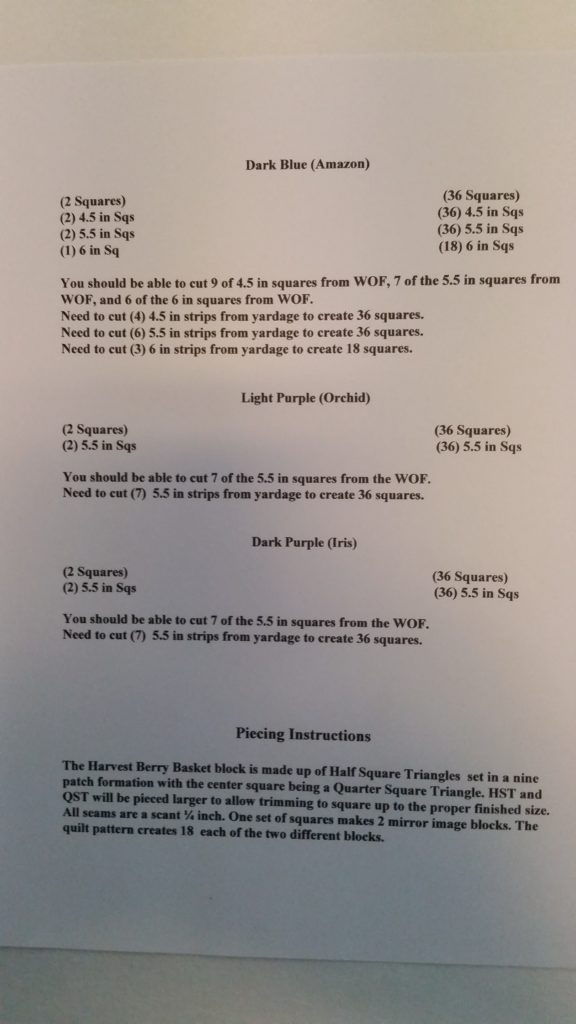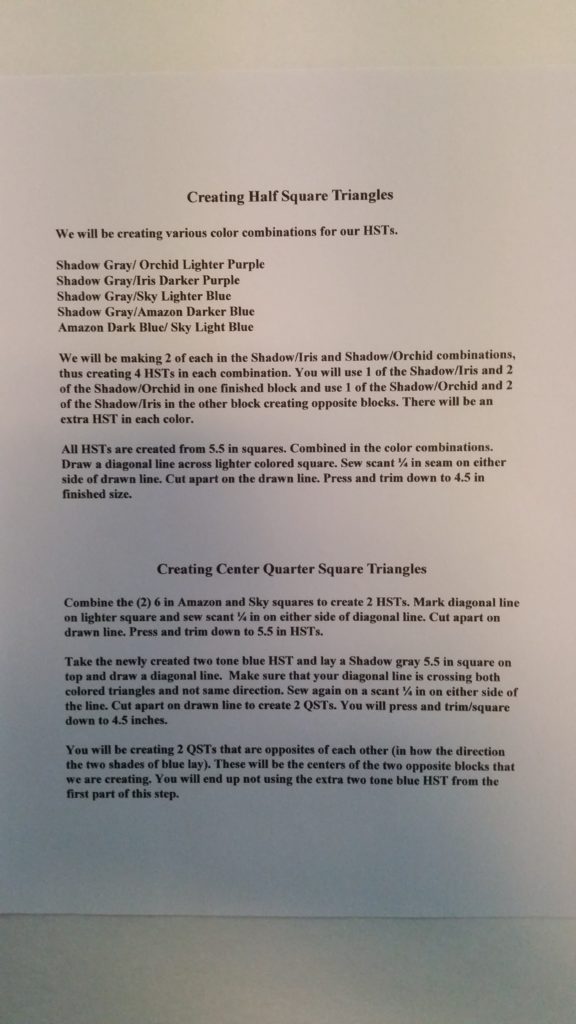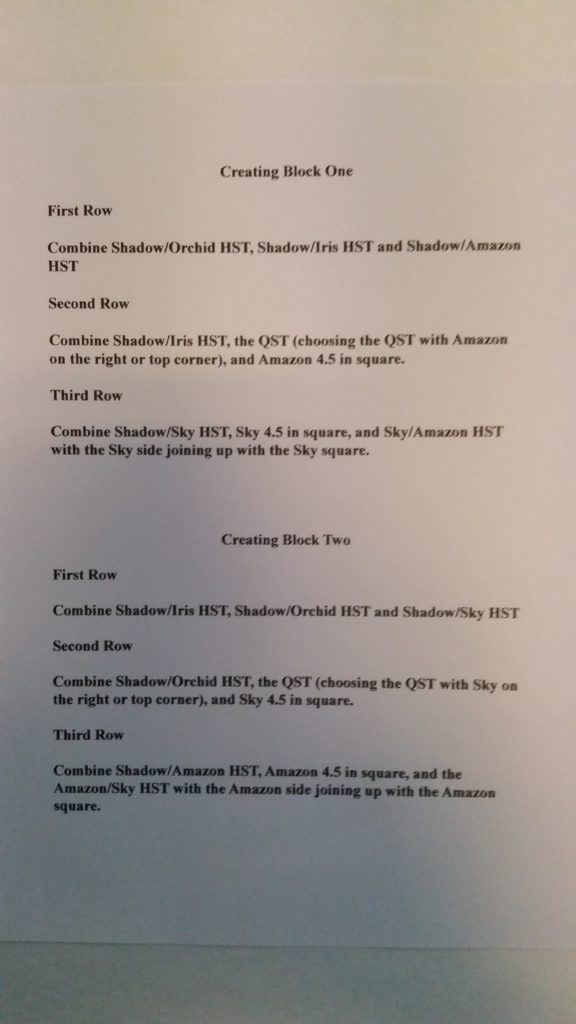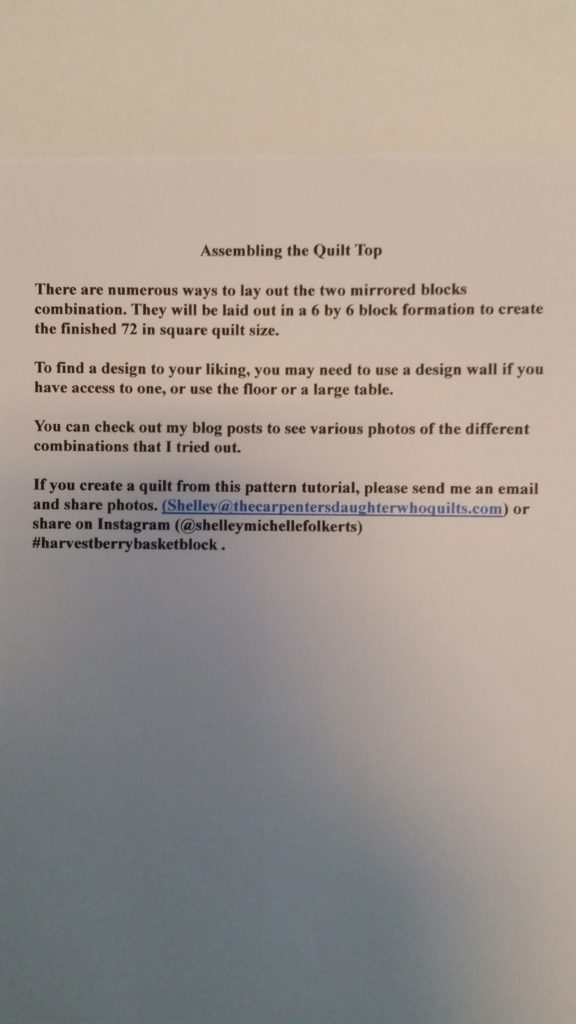 I hope that this all makes sense. I created all the HST and QST ( in the specific color combos)  at once and squared them up and then went about piecing the two different blocks. There is alot of potential for chain piecing which is my favorite way to go about it. I used a 6.5 inch Bloc Loc HST ruler. I have started back to pressing my seams open and was amazed at how accurate my points and seams became with doing that. I did start out pressing to the one side to be able to easily use the Block Loc ruler. I finger pressed my seams open as I pieced the blocks together and then finished off with a good iron pressing to set them.
Here is a refresher look at the few possible block layouts that I can up with.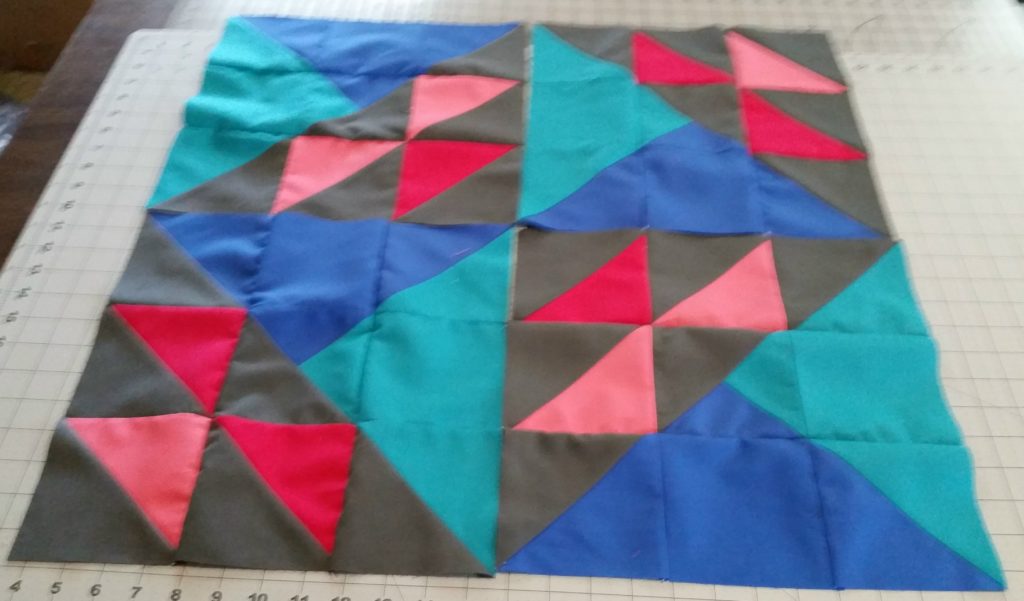 No. 1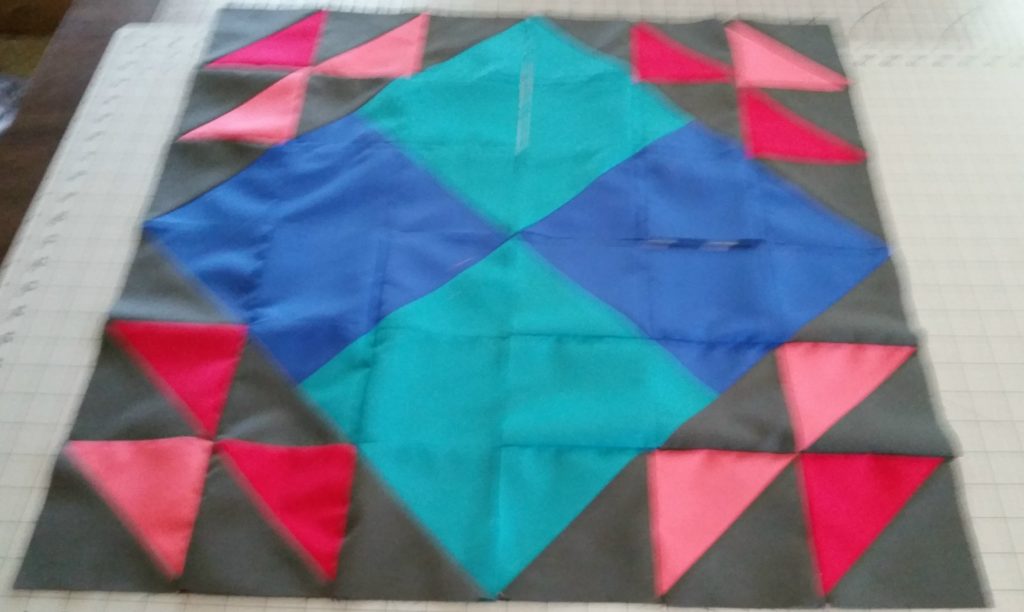 No. 2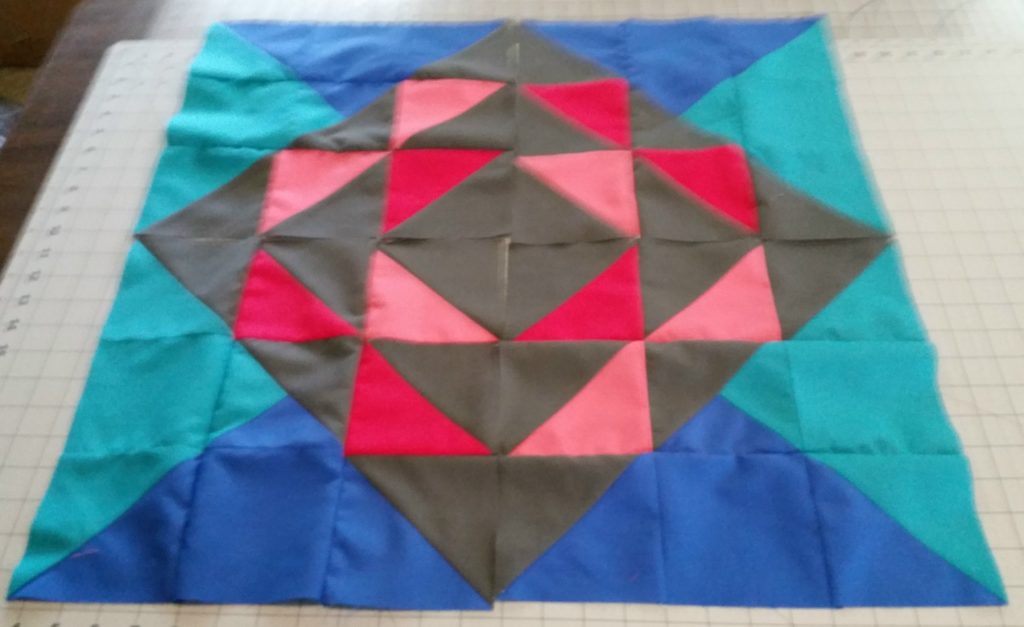 No. 3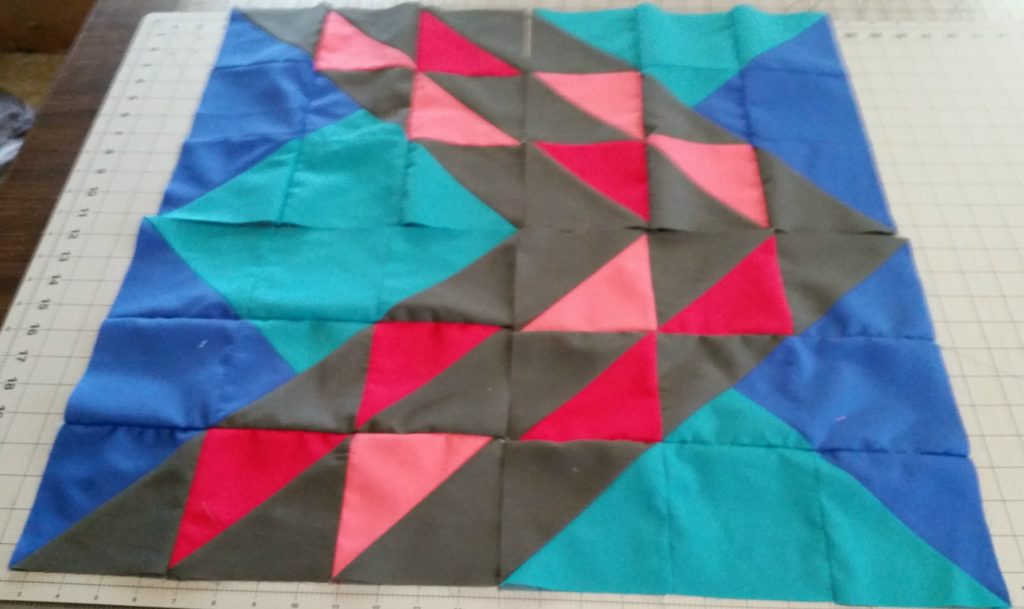 No. 4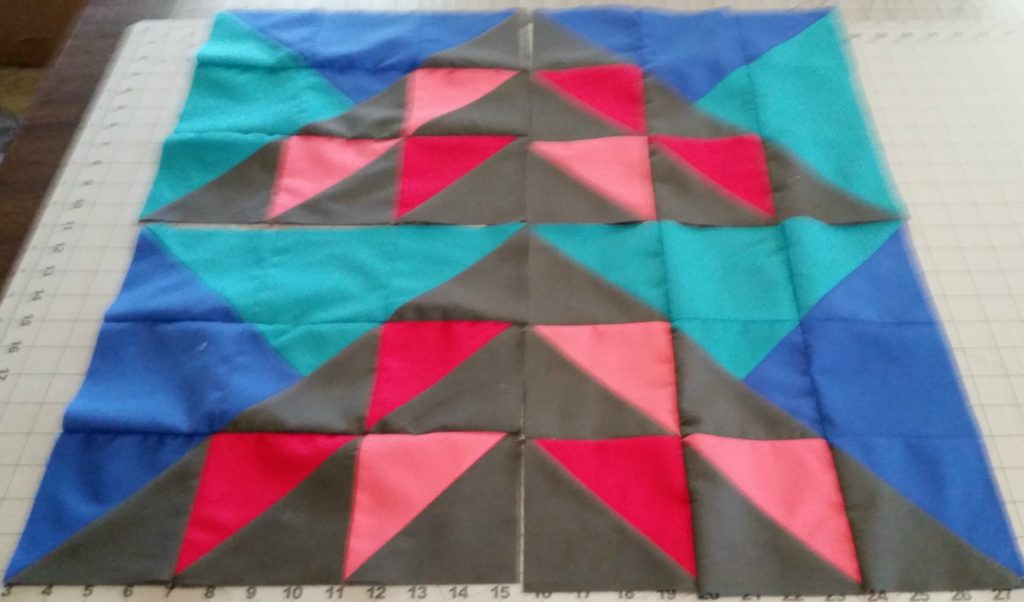 No. 5
And here is another peak at my finished quilt flimsy.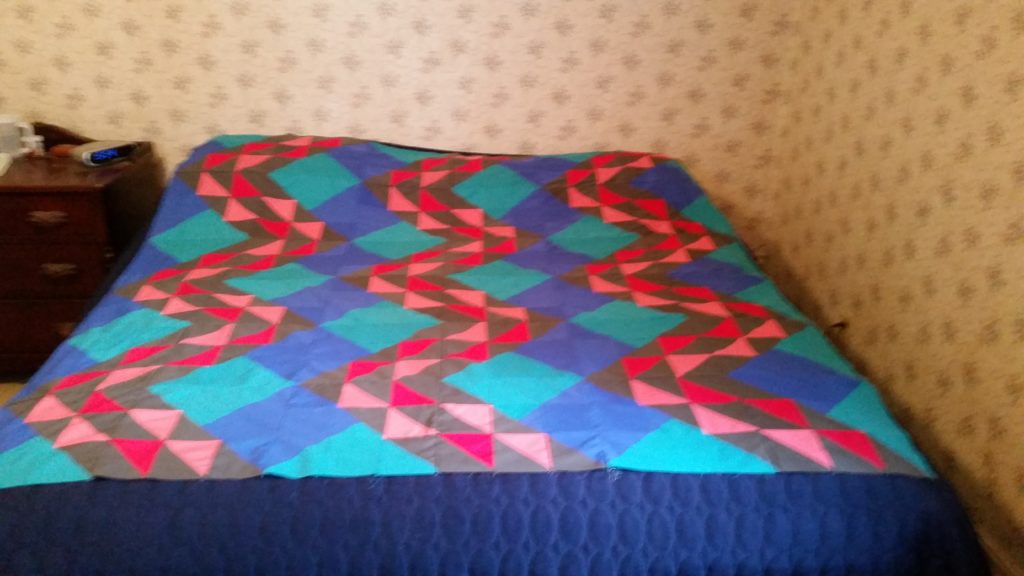 I will be linking up my quilt top finish and tutorial with the weekend linky parties you find links for at the top of my page.
Comment section can be found by clicking on actual blog post title, and when post comes up there should be the comment boxes at the bottom.
Thanks for stopping by my blog. Please let me know if you make a version of this quilt.
Happy Sewing,
Shelley
3 Responses to Quilt Tutorial for Harvest Berry Baskets Block From Cloud 9 New Block Hop
Twitter